25 Jan

The Youth of Today are the Leaders of Tomorrow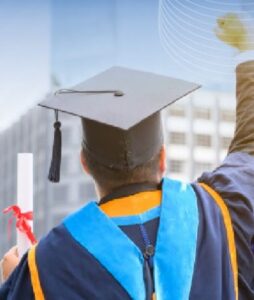 Written by – Ms.Rajeswari Vidyashankar
"The youth of today are the leaders of tomorrow" quotes South-African anti-apartheid revolutionary political leader and former president Nelson Rolihlahla Mandela, who from a very young age fought for the rights of black people in South Africa. The millennium youth, unlike their past generation, has been given millions of opportunities to exhibit confidence, courage, empathy and action, thanks to their advanced education and revolution in the communication technology. But the irony is, some leaders are created when these rights and opportunities have been deprived for them and they emanate to assert and spearhead their beliefs.
There are so many young leaders in the past and present who were and have been the pioneers of the revolution which brought out radical changes in the society. One such young inspiration is Malala Yousafzai, a 16-year-old Pakistani girl who campaigned for the rights of girls' education in her local community and who later on advocated peace and equality in the global world. Yousafzai bore the brunt by becoming a victim of a gunshot, but she was perseverant and determined in her goal which made her win the Nobel Peace Prize in October 2014, when she was just 17 years old. In the words of Former U.N Secretary-General Ban Ki-Moon described Malala as "a brave and gentle advocate of peace who, through the simple act of going to school, became a global teacher."
Another great young inspiration is Martin Luther King Jr., who was an American activist and civil rights leader who led non-violent protests to fight for the rights of African Americans. At the young age of 25, King became the first president of the Southern Christian Leadership Conference, which is a civil rights organization formed to fight for the rights of African Americans in the United States of America. Hailing from a black family, from a very young age, King resented the discrimination against the black people in America. He led the first civil rights movement by leading a march boycotting the public transport protesting against the arrest of a black lady who refused to give her seat on a bus to a white man. King was arrested and his house was bombed. This made him work tenaciously for the rights of his people. King also organized the famous march "March to Washington" in 1963 against discrimination against black people when more than 250,000 people joined the march in an effort to show the importance of civil rights legislation. It was at this March where he delivered his famous speech "I have a dream", which became one of the most famous speeches in history. The march was a success and in 1964, Civil Rights Act was passed and he received the first Nobel Peace Prize that year, at the age of 35.
Even though, we take many references of young leaders and pioneers in the world, as Indians we should stand proud of one of the greatest pioneers who introduced the philosophy of yoga and Vedanta to the western world and who got Hinduism recognized as a major world religion in the 19th century. This is none other than Swami Vivekananda. At the age of 21, he completed his Bachelor degree in Arts, from General Assembly Institution where the Principal described him to be a genius who had an amazing sense and understanding of philosophy. He had a fascination for monks and became the disciple of Ramakrishna Paramahamsa, a prominent religious figure of India who was known for reviving Hinduism in Bengal at a time of intense spiritual crisis. At the age young age of 30, his iconic speech about Hinduism, world religions and growing intolerance at the Chicago convention of Parliament of Religions, got a standing ovation from the audience. This speech also inspired many Indian Independence activists like Netaji Subhas Chandra Bose, Bal Gangadhar Tilak, Sri Aurobindo Ghose and many others. He was regarded as "The maker of modern India" by Subhas Chandra Bose. Swamy Vivekananda spread Hinduism and its values for the betterment of the lives of individuals and societies by promoting spirituality, peace, harmony and universal brotherhood. The birth anniversary of Swami Vivekananda is celebrated as National Youth Day every year since 12th January 1985 to inspire the youth.
The achievements of these three leaders at their young ages, have been inspiring and motivating for many people which makes us analyse the underlying characteristics of leadership.
Clarity – Being decisive and clear in their vision.
Confidence – Believing in oneself
Courage – Being able to show their vision in action irrespective of the impediments
Perseverance – Being committed to their vision
Self-motivation – Being able to do things out of one's own interest or enthusiasm.
Empathy – Being able to recognize and understand other's feelings and perspectives.
These leadership qualities must be nurtured in the children at a very young age and schools are the best places where these qualities are cultivated and strengthened. Young people are the driving force for the change which is the constant in the world. They are the backbone of every nation and through their strength, creativity and imagination they can define and create the future world which is radiant and gleaming for themselves and the people around them.
On the occasion of National Youth Day, Sharanya Narayani International School, (SNIS) a leading boarding /residential IB school in Bangalore conducted a workshop for all the students on Swamy Vivekananda. The hour long workshop was conducted by Disha Charitable trust. It was an interactive session with all students of SNIS on the topic "Swami Vivekananda – Rousing Call to the You(th)"
The workshop educated and inspired the students of SNIS, his ideologies, his vision and his life was and will always be a beacon of light to the youth of all generations. He made the plea for the need for nationwide renovation with the ideals of sacrifice and selfless service, the most imperative aspects of shaping the life of young people. The brevity of human triumph and the impermanence of material wealth were of serious thought to this philosophy. What he challenged us to do was to give ourselves a noble reason to live, a lofty ideal to live for and a higher state to reach within the boundaries of human existence.
Our Youth need role models and idols to look up to and draw inspiration from. Swamiji was an exemplary mentor and guide, still relevant in these modern times. We need to look back at these great men in order to draw inspiration to look ahead to a better and brighter future.
Reference – https://en.wikipedia.org/wiki/National_Youth_Day_(India)