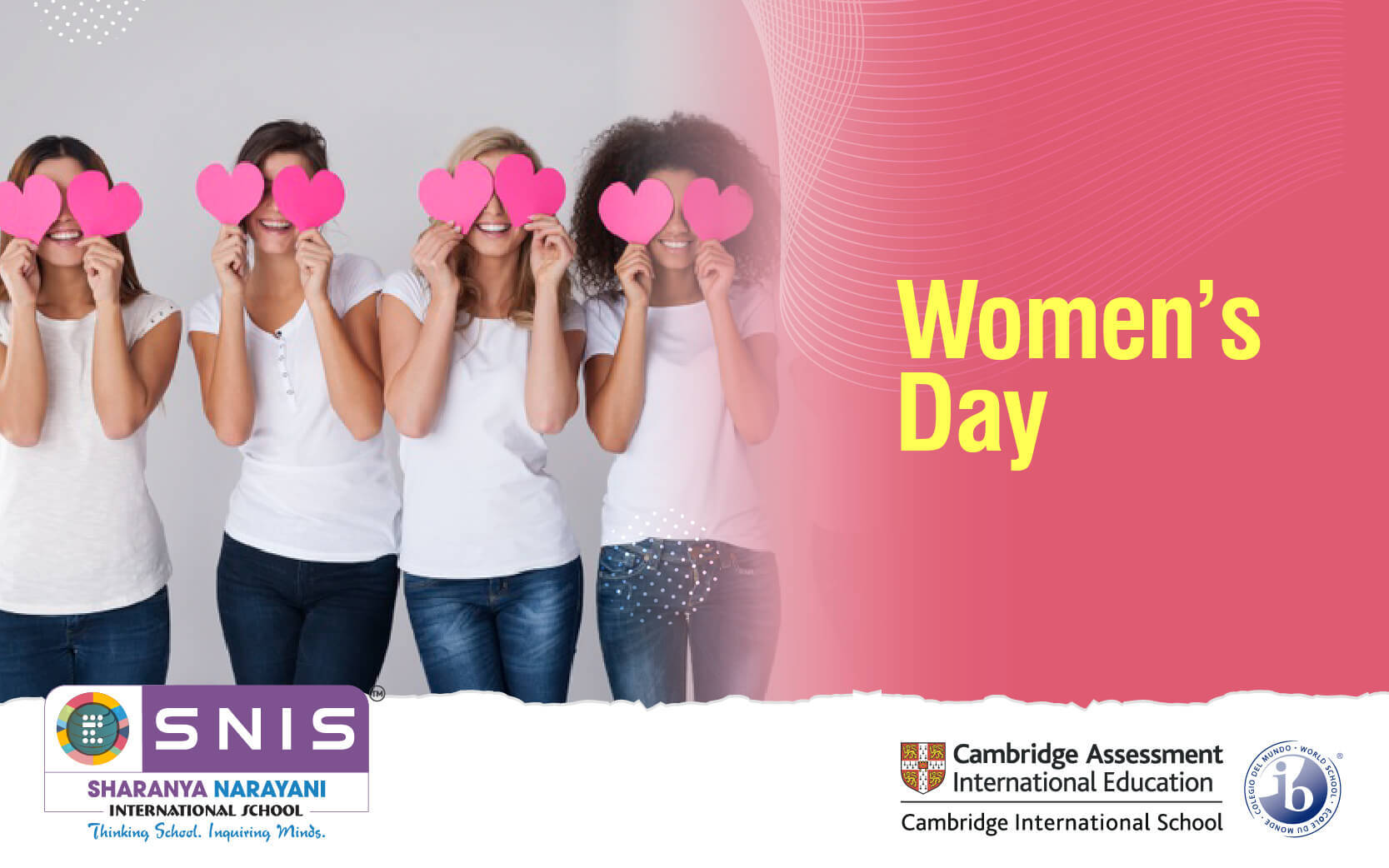 12 Apr

Women's Day

Women's Day was celebrated in a very beautiful way at SNIS (Sharanya Narayani International School). The students of grade 5 chose to spread awareness about gender equality and the compromises that women make at different stages of life through a wonderful street play.

A number of effective campaigns including the 'Me Too' campaign happened in the last few years that were all directed towards empowering women as much as possible in the world. A huge shift in the thought process has occurred over time with respect to giving women the rights that they deserve. Yet, we keep reading in the newspapers every day about the suppression of women and the discrimination that they face on a day to day basis. The students, through their play, shed light on various factors that affect women.

Through the play, they spoke about how women still don't get equal right to education as the men. In most households in India, the boys are sent to schools while the girls are made to stay back at home and take care of the household chores. As per statistics, the female labour force participation in India stands at 31.2 percent and more than 50 million young women in India neither study nor work. Also, India's female literacy rate is 65.46 percent, significantly lower than the world average of 79.7 percent. These statistics show that there is a lot more work that needs to go into uplifting the status of women's education in India.

The students also shed light on other grievances of women including domestic violence, sexual harassment, dowry and how, in general, women are made to compromise at every stage of life.

The students urged everyone that watched the play to join hands to build a better world for women in every possible way.

SNIS is an international school in Bangalore that strives to impart the best possible education to boys and girls alike and to bring up every child to become well-rounded, kind individuals. SNIS celebrated International Women's Day with flair and class. Each and every woman of the SNIS fraternity were made to feel special as they received personalized notes with long stemmed roses by the students. The male staff wore pink shirts to show respect and affection. A special poem was written by our H.O.S Mr. Rajesh Vasudevan in honour of women and their essence.