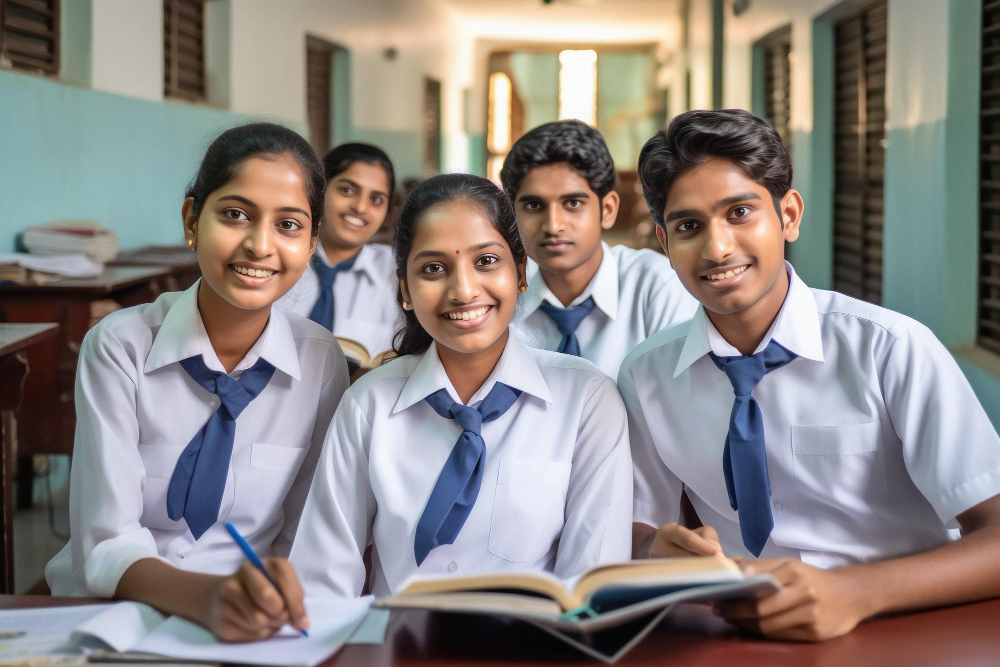 11 Sep

Why do parents choose the best IB school in Bangalore for their children?

The IB (International Baccalaureate) was founded in 1968 by a non-profit organization in Geneva, Switzerland, and now has 4000 plus schools affiliated worldwide in around 160 countries. India is also home to 200 plus IB schools, offering world-class education for students and helping them to get international exposure. The primary purpose of the curriculum is to provide international university qualifications to students. Parents who want their children to learn something other than regular studies choose an IB school due to its uniqueness. The program is one of the most chosen curricula by boarding schools worldwide and provides a unique and well-rounded education that helps with overall development. Students studying in the IB curriculum have more opportunities as it is accepted by universities and colleges worldwide.

IB curriculum 

 

Primary Years Program (PYP)

The program is designed for 3-12 years of students and offers conceptual understanding and enquiry-based learning. Students in this stage create a learning community independently and acquire the necessary knowledge.

Middle Years Program (MYP)

It is a challenging stage for students 11-16 years, where they have to make a connection between their studies and the practical world. The five-year program helps students to be prepared for Diploma Program (DP) and career-related programs. The MYP program has eight subjects with compulsory learning of 50 hours of teaching time each.

Diploma Program (DP)

The IB Diploma Program is for students aged 16-19 years. Through DP, students in this stage reflect on the nature of knowledge and go for independent research and projects that include community service. The curriculum comprises six subject groups, including creativity, activity, service, theory knowledge, and extended essay.

Benefits of an IB school in Bangalore

Best faculties

The faculties of the best IB school in Bangalore are known for their exceptional qualities and uniqueness. The teachers are committed to developing student's creativity, problem-solving skills, and critical thinking with their expertise and quality. They guide students, cultivate a passion, and create a compassionate individual to face this world.

Extracurricular opportunities

An IB school in Bangalore provide vast activities for students, such as sport, performing arts, fitness program, outing, and more. Students get a chance to have fun and maintain a healthy lifestyle with the help of experts in the field. Regular assessments and tests will help teachers understand students' positions and motivate them to do more.

Facilities and infrastructure

Good facilities and infrastructure have a role in achieving good results in academics and other areas. Children should get the best atmosphere and facilities, like a library, labs, innovative classes, sports facilities, a hostel, teachers, outings, and more. A school like SNIS in Bangalore has world-class infrastructure and boarding facilities to help students with their dreams.

Skilled-based learning

It is the heart of the IB school curriculum for providing a holistic educational approach. The program emphasizes group work, discussion, problem-solving skills, and group projects. The method develops students' critical thinking, communication, self-management skills, and creativity, helping them face the challenges of this modern world.

Smaller-ratio

When dealing with too many activities, the productivity of teachers can be affected. The IB curriculum understands the concept well, following only a smaller ratio in the class for individual attention and productivity.

Career Guidance

IB curriculum concentrates on career guidance and offers the best advice with the help of experts and teachers. Children are educated about the best universities and colleges in India and other countries and are guided with proper information.

How does the IB curriculum help your child?

Holistic development

It is considered the core idea of IB's educational philosophy. To create better individuals, the best IB school in Bangalore cultivates academics and areas like personal, social, physical, and emotional growth. The curriculum also concentrates on student's communication, empathy, and cultural understanding.

Preparing for Life & Higher Education

Education refines our lives and character. This idea is well proved in the case of the IB curriculum that prepares students for life and future education. A child studying in IB school will have humanity, creativity, communication, research, and self-management skills.

International mindset

The world in one, and we are part of it, is encouraged by an IB school to set a globalized mind without any cultural barrier. Children with this mindset can accept everyone and create a better, peaceful world.

A complete Independency 

Attaining life independence is emphasized in the IB curriculum by cultivating creativity, self-initiative and holistic development. Children are encouraged to ask questions, think from diverse perspectives, analyse and solve problems autonomously. An approach like this create compassion in students' learning and develop research skill, time management, and collaborative and responsible individual in life and education.

Comparison between IB and other curricula 

An IB curriculum is superior to other curricula, including CBSE, CISCE, IGCSE, etc. The research team from many institutions and the IB research committee have conducted many studies and found some of the key points mentioned below.
According to research, a qualified student from an IB school has differences. Students in IB were found to be better in writing, reading, and mathematics than others.
A study in 2014 by universities, external research organizations, and the IB research team showed that students performed well in university and college in the United States of America and found no difficulty in college studies.
Another study proved that IB's oral presentation, discussion, debates, assignments, and teamwork develop skills necessary for civic engagement.
Teachers of DP are highly motivated to be part of the program due to its characteristics and the opportunity to work with engaged students.
Researchers from the UK compared MYP and IGCSE and found both content is similar, although the MYP offers more flexibility and is interdisciplinary.
A study by the National Assessment Program in Science Literacy (NAP-SL- Australia) says that the science proficiency of PYP students is 83.3% compared with the national sample of primary students in the country, which is only 51.3%.
Sharanya Narayani International School (SNIS) in Bangalore is an IB curriculum school with a boarding facility, offering students challenges to think critically and foster a love for learning. Here, kids enjoy the process of gaining knowledge.
Who said learning can't be fun? From sports to arts, music to drama, there's something for every child's interest in our school. Our institution encourages exploration and promotes the development of essential life skills. So why do parents choose the Best IB school in Bangalore for their children? Because it is a place where their child can start the best life.