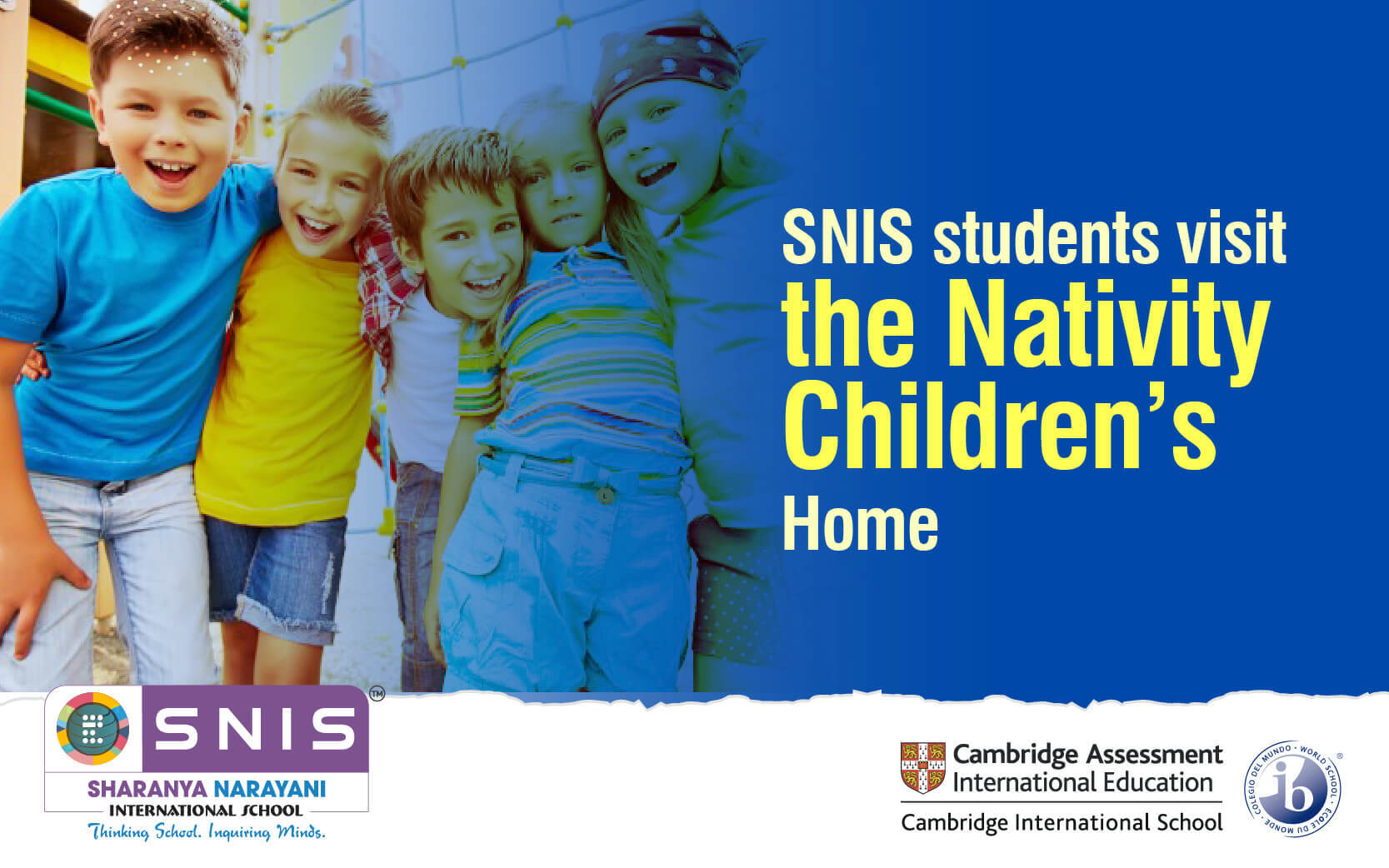 18 Jun

SNIS students visit the Nativity Children's Home

"An orphan is not weak because reality makes them stronger than a beast"

― Remon Rakibul

Every child in this world deserves to be raised with love, affection, and protectiveness. Not having a family should not deter them from growing up into strong, compassionate individuals. This is why we have orphanages and Childen's Homes that take care good care of these kids. SNIS believes that we, as responsible human beings, must devote our time into lending our ears to listen to the stories of these children, share advice with them, gift them with their favourite things and do everything to encourage their talents and interests.

SNIS students from the girls' dormitory were fortunate enough to visit the Nativity Children's Home and interact with the children there. The girls were very excited about the visit and came up with different ideas to entertain the children and to make them happy. They choreographed dance performances by themselves and even came up with interactive games. In addition to these, they also carried with them 3 boxes of clothes and toys to share with the children.

On reaching there, the girls of SNIS received a delightful surprise from the girls at Nativity Children's Home as they performed a beautiful welcome song. The boarders got to know them a little more on interacting with them and discovered how ambitious they are with many of the girls aspiring to be doctors, engineers, and lawyers. They had a great time dancing with our students and enjoying all the performances.

It was a visit to remember and cherish. It exemplified all that SNIS stands for- nurturing students into successful, responsible and ethical leaders who can brighten the world with compassion, curiosity, and creative fire.

We felt a lot of satisfaction and joy in our minds after this trip. Orphaned children often seek out warmth and love from extended families and shelters. We would continue our efforts to give them the same.

SNIS is one of the best international schools in Bangalore with boarding facilities for children. The school aims to bring up a generation of individuals that are efficient and compassionate, at the same time.