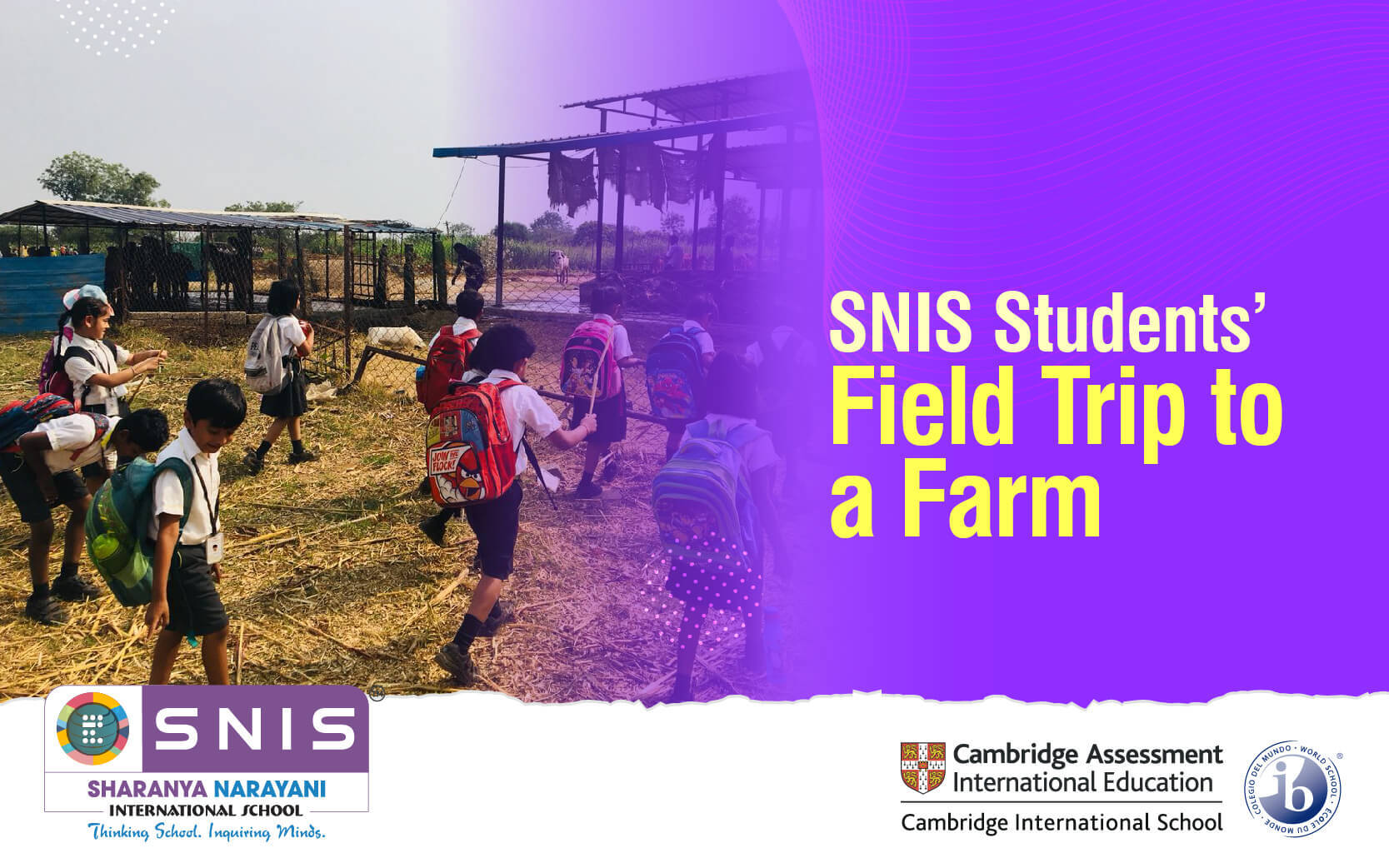 25 Jun

SNIS Students' Field Trip to a Farm

Sustainability refers to how we can live in harmony with the natural world around us, protecting it from damage and destruction. Following a sustainable way of living has multiple benefits, including conserving the environment, reducing pollution, preserving natural resources for future generations to use, and more. Children are the future of the world, and hence, teaching them sustainable practices of living and creating awareness about environment protection will help transform the world into a better place to live in.

SNIS strongly believes in teaching its students about carefully using natural resources, practicing sustainable waste management methods, waste recycling methods and more so as to ensure they preserve the environment well. To enable them to get a first-hand experience of these practices, we took SNIS students of grade 2 & 3 to a farm.

At the farm, they learnt a wide variety of things like on-campus surveys on waste management, making handmade paper bags with the waste collected from all the classes to field-trips. The field trips taught the students organic farming, recycling and how to develop sustainable energy practices.

These practices exposed the students to new ways of interacting with nature and taught them methods towards sustainability. It was a fun-filled trip which enriched them with great knowledge and gave them memorable experiences.

SNIS (Sharanya Narayani International School) is one of the best international schools in Bangalore that encourages children to adopt a lifestyle which is sustainable and good for the environment.