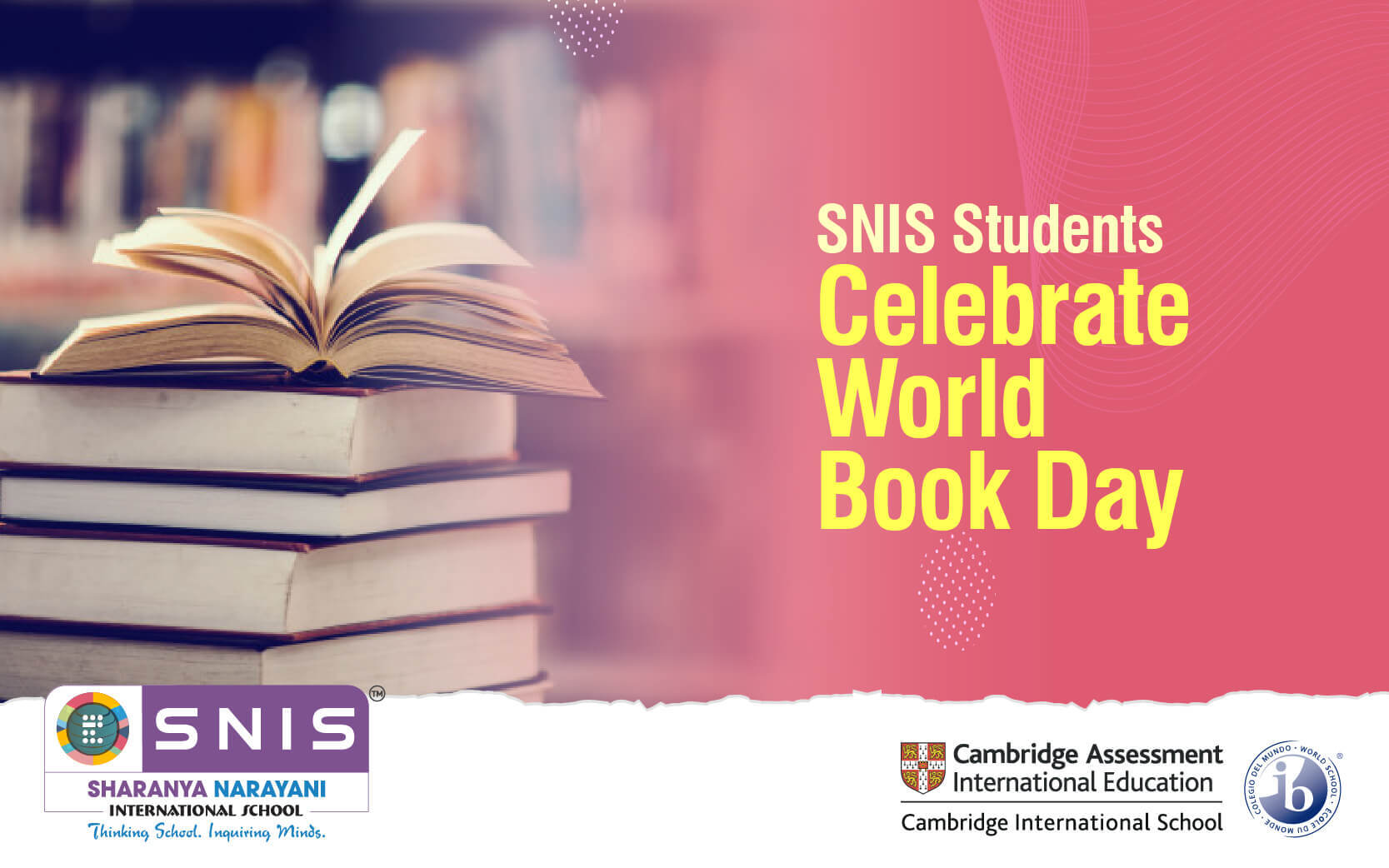 08 Jul

SNIS Students Celebrate World Book Day

World Book Day is commemorated every year to celebrate books, reading and the authors and illustrators of the world. In schools, this day is celebrated with students dressing up as their favourite characters from their most treasured books.

This World Book Day, SNIS organized a great platform for students to showcase their literary talents. Students from grades 1 to 3 participated in a fancy dress competition and dressed as characters from their favorite books. They also put up a mono-act performance as their favourite characters. SNIS got an opportunity to witness the talents of many budding artists, their flair for acting and love for books!

SNIS strongly believes in celebrating days like World Book Day. They create awareness among children about the importance of reading and literature. Here are a few reasons why World Book Day needs to be celebrated in every school:

1- Encourages children to read

When students come dressed up as various characters to school, all the children get curious about them and try to find out more about these interesting characters. This urges them to go ahead and pick up a book and discover more about the story.

2- Spend quality time with family

World Book Day offers countless opportunities for quality family time. Parents can devise some fun activities related to books and stories with children on this day.

3- Participate in a global phenomenon

UNESCO has declared the World Book Day as a worldwide celebration. In more than 100 countries this day is celebrated with fun activities and fundraising events.

SNIS (Sharanya Narayani International School) is one of the best international schools in Bangalore that encourages children to read from different genres and improve their fluency in various languages as well.