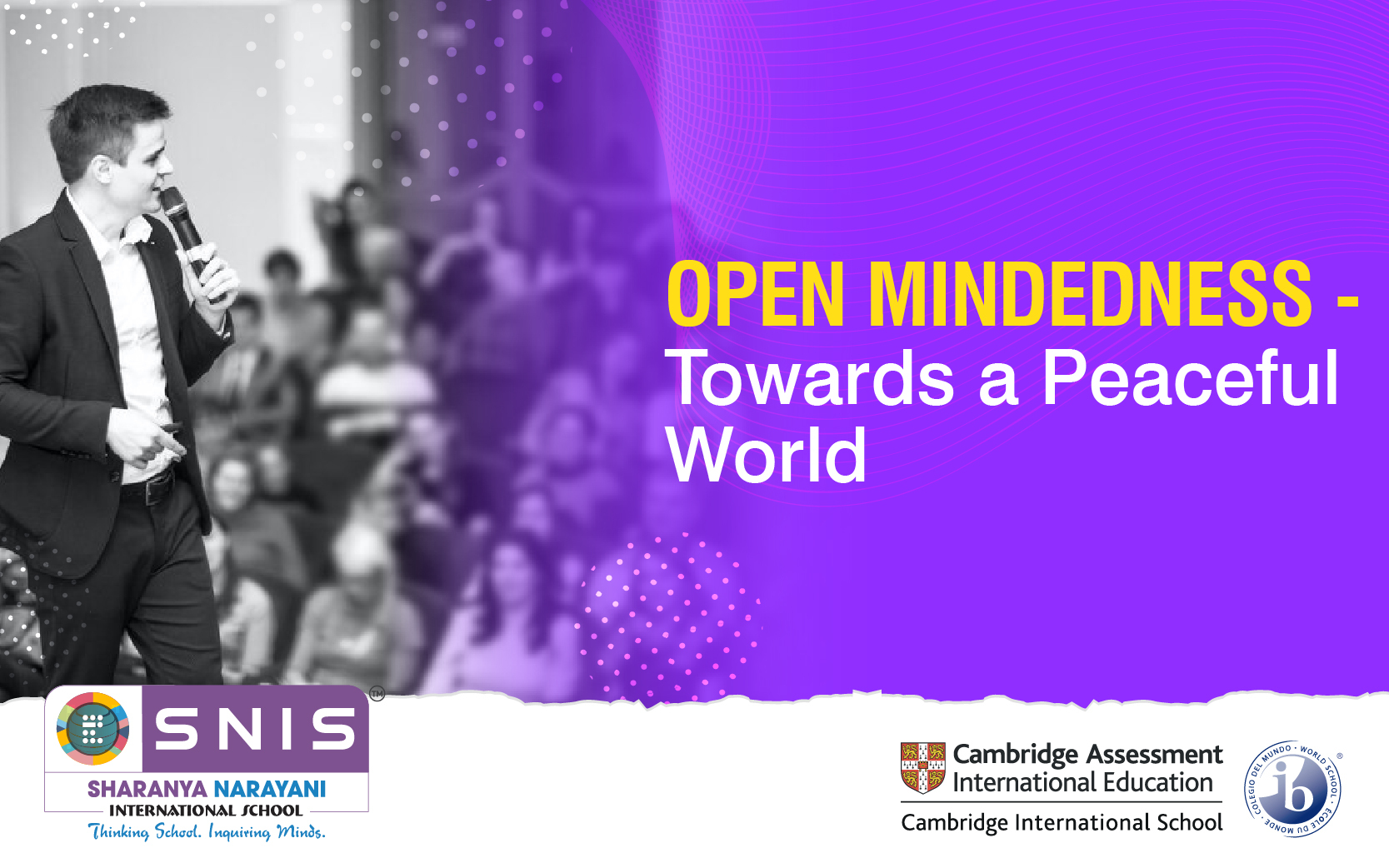 29 Nov

Open mindedness – Towards a Peaceful World

"The awareness to reflect upon the social issues in your country or across the world is a key element in your development and progress as a disciplined human being. No country in the world can progress without bringing this awareness to an individual. One of the fundamentals of the right education is to make every individual capable of resolving social issues without any kind of prejudice.

The MUN (Model United Nations) conference organised at Sharanya Narayani International School, one of the best boarding schools in Bangalore, in the month of October 2022, not only brought awareness of social and global issues but also made the students get better ideas to resolve those issues by evaluating other perspectives and arriving at the best solution. Being not only an IB School but also an IGCSE school in Bangalore, this type of conference provided rich opportunities for the students of SNIS to act as global citizens with confidence.

SNIS strongly believes that education in today's era is not limited to classrooms and textbooks and this understanding made a group of IGCSE grade 10 students of this top residential school in Bangalore to choose their global perspective (GP) project topic as "poverty and inequality" in which the students study the issue of lack of educational resources for the underprivileged students. In order to meet the requirements for the project and to have experiential learning, the students themselves planned and visited the slum of Ejipura located in the southern part of the city of Bangalore.

As many say, "the hands that help are holier than the lips that pray". One of the root causes of the social issues is not valuing the efforts of the various people who do their jobs to make our lives easier. In order to make the students of SNIS understand this in practice, Support Staff Appreciation Day was celebrated on 21st October. As long as there are divisions, discrimination, and inequalities in the community, there will be no end to the social issues and problems in this world. This thought makes the students of SNIS think from multiple perspectives and implement unique action plans to be compassionate learners who are socially committed and this makes SNIS one of the best international schools in Bangalore. So, let us learn to live together without any divisions, discriminations, and inequalities and move towards a peaceful world.