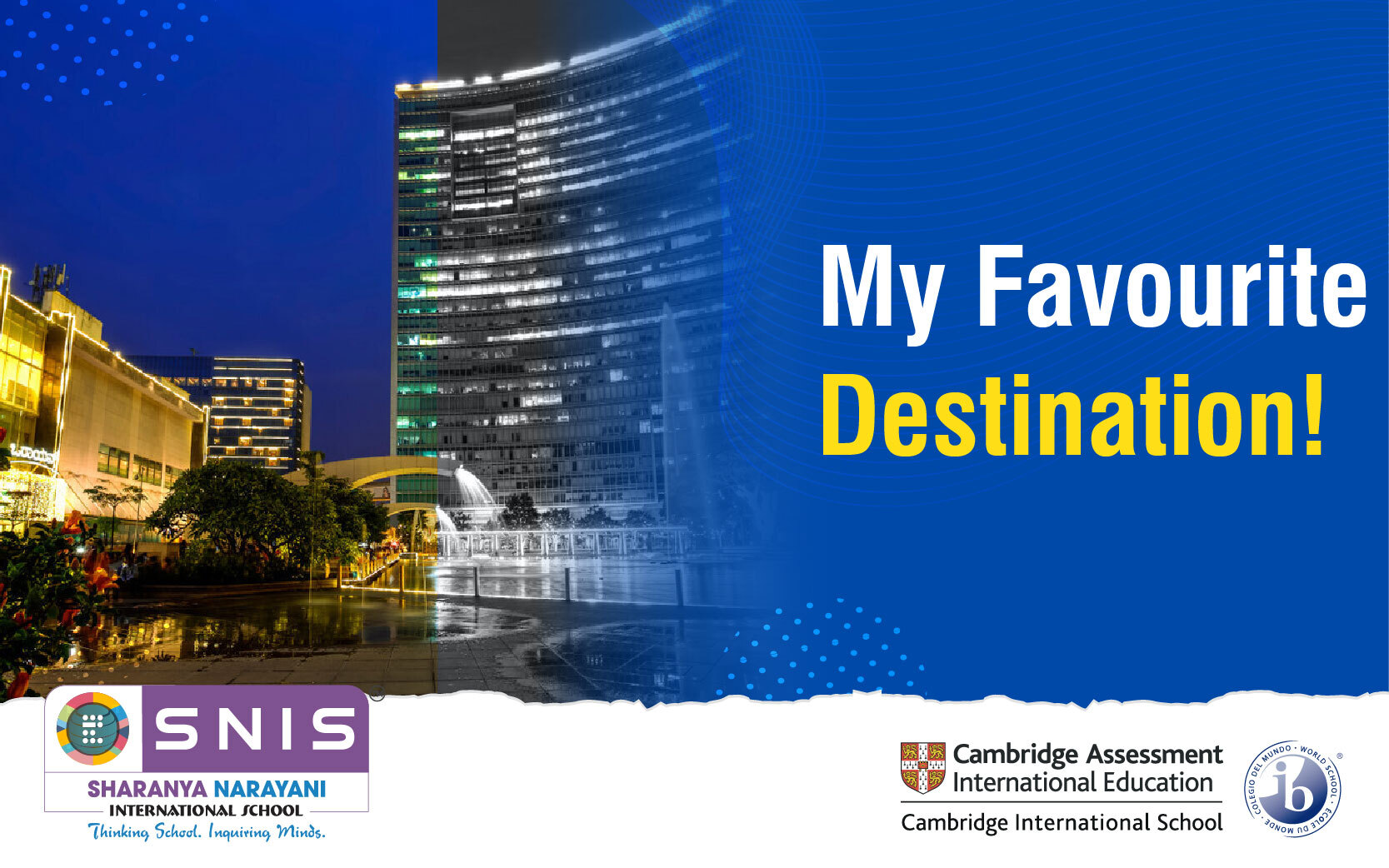 27 Dec

My Favourite Destination!

Vroom, Vroom! goes a car. Many people hate or get irritated by this sound. What can I call it, a mystery or an unusual place? The people of Bengaluru are used to this; they don't even care about it. It's not a mystery or an unusual place, Bengaluru is a very busy place. Bengaluru, or Bangalore as it is often called, is the Silicon Valley of India and Karnataka's capital city. It is like an ornament for India as well as Karnataka. In Bengaluru, I study at Sharanya Narayani International School. SNIS is one of the top boarding schools in Bangalore.

It is due to the presence of many beautiful parks and gardens that this place is called the City of Gardens. Also, over 10 million people are residing in Bengaluru. Here, you can only see and smell food. Bengaluru is filled with many different and unique restaurants. The best part of it is its smell. You can even taste this! When you enter a restaurant in Bengaluru, you can't help but admire and drool over the food they serve you. Here the food is just mind-blowing!

Bengaluru is also nicknamed as Pensioner's Paradise and I think it's true, as it is just filled with greenery! Bengaluru is a beautiful place. It is the Fashion capital and Silicon Valley of India! Recently, it gained a new name, the AC city of India; and it is envied for its cool and pleasant climate throughout the year. Although, Bengaluru is known as the AC city of India, a few days in the summer – months of April and May can get pretty warm. Bengaluru is as busy as a bee, as well as a cool city! And this Bengaluru city is what I call 'my home.'

 – Anagha, Grade 6.