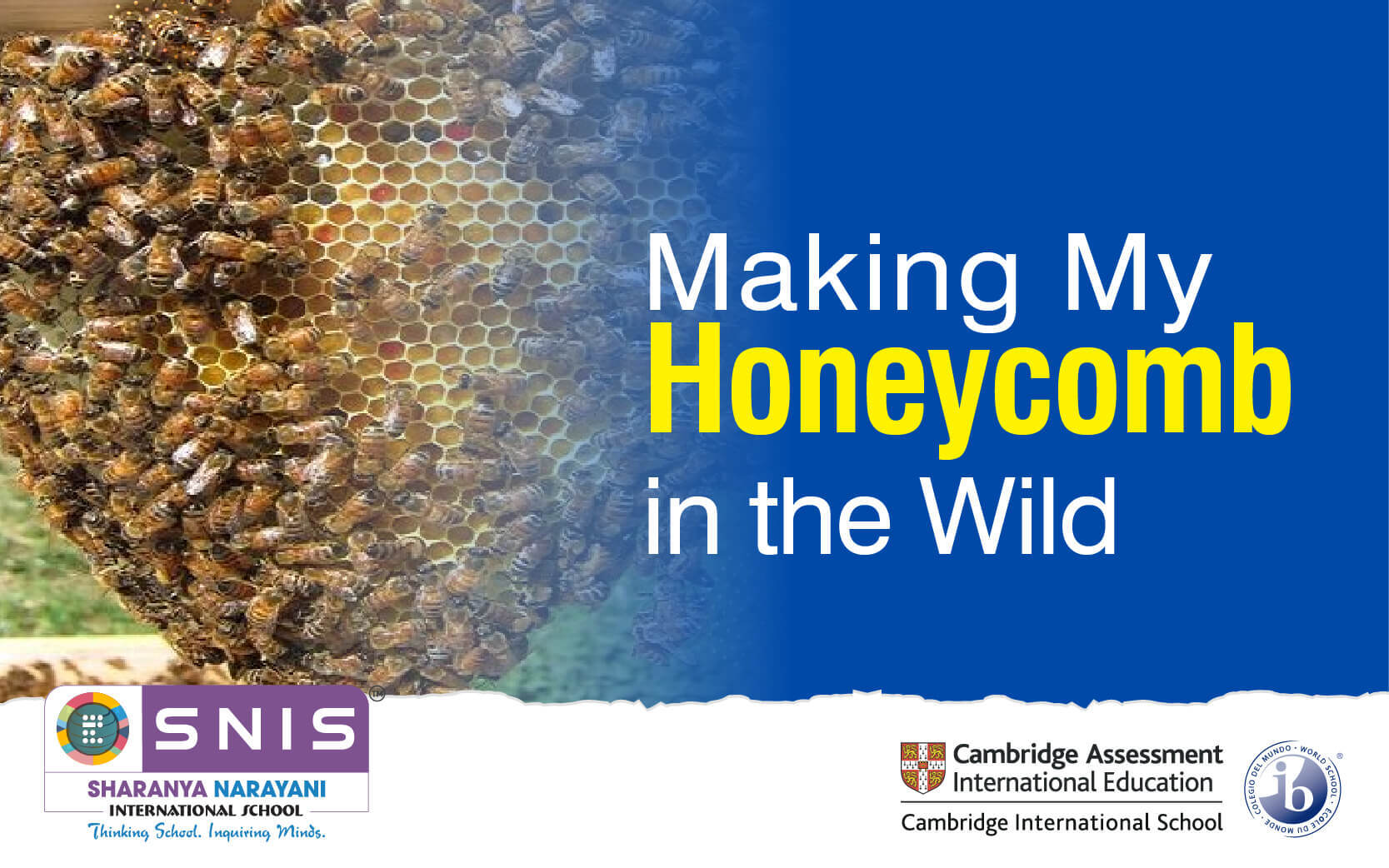 06 Aug

Making My Honeycomb in the Wild

My first baby step towards being fully independent and adventurous as a Special Educator and Student Counsellor has brought me to one of the best IB schools in Bangalore, Sharanya Narayani International School. The short time that I have spent here in this IGCSE and IB school in Bangalore has been the most empowering and gratifying in all ways.

From facing my fears about being amidst the lush greenery of SNIS campus (which might be due to my innate xylophobia*), doing all my chores, as well as the biggest one – being away from my loved ones; SNIS had it all covered for me. Staff members as well as the students I met here so far, have made me believe that I was meant to be here through their warmth, love, understanding, and support at all times. To me, I keep telling myself as well as my loved ones, deciding to come down and work with the SNIS team has been the most fulfilling and rewarding decision I have ever made in my academic life. The one thing about this residential school in Bangalore that will always stand out for me is the immense opportunity for growth that I have experienced here in less than a month. I am excited as well as thrilled to share with each of you that at SNIS, one the best boarding schools in Bangalore, in addition to the boarding students, as a teacher, I have found a home away from home.

Divisha J.
Special Educator & Student Counsellor

*Xylophobia is an irrational fear of wooded areas.