18 Sep

What Makes SNIS One of the Best International Schools in Bangalore

Every child is gifted. They just unwrap their packages at different times. Every child can learn, but, not in the same way and not at the same pace. At SNIS, we understand that all children are unique and the very foundation of our school has been built around the core values of celebrating diversity. When children are given the freedom to think and be themselves they learn to 'want' to do things instead of 'having to'. We provide a 14 acre sprawling green campus, state-of-the-art infrastructure and a gentle encouraging environment for kids to grow up and be the best they can be. There is a wide range of educational institutes in the country but let's take a look at what makes SNIS exceptional and one of the best international schools in Bangalore.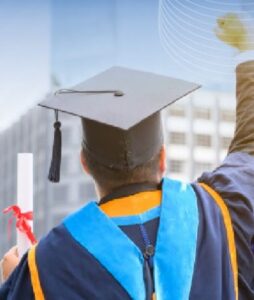 International Curriculum
Our smart teaching methods are backed by technology to ensure that all students are positively receptive to them. Our pedagogy includes different international curricula at different stages of their schooling years to help them build themselves up according to international standards. When they graduate they will be well-prepared to face challenges at the global stage. Our international curricula include IB Primary Years Programme from Nursery to Grade 5, Cambridge Secondary 1 for grades 6 to 8, Cambridge IGCSE for grades 9 and 10 and International Baccalaureate Diploma Programme for grades 11 and 12.
Differentiated Experiential Learning
Our teachers employ an activity based approach to actively engage students to stimulate self-learning. What sets this method apart is that kids are encouraged to question, investigate and learn by themselves. Teachers are facilitators of student learning. Students are essentially motivated to learn by themselves and from each other by reviewing their peers' work. This teaching method helps children understand 'how' to learn rather than 'what' to learn. This fundamentally gears them up to be lifelong learners who are adaptable to change even after they graduate from school.
Our teacher student ratio of 1 teacher for every 6 students gives the teacher ample opportunity and ability to provide extensive one on one attention to every student. Every student is given equal opportunity for learning. Every child learns in his/her own unique way and teachers at SNIS provide them the support needed to do so in a secure stress-free environment. Teaching and learning is tailored to suit the individual needs of every student with differentiated classroom instructions, worksheets, homework and assessments.
 Goal Settings
Planning ahead is the key to success. Our teachers help children to learn to envision their future, set their goals and get on the path to effectively achieve them. This is an important value that we imbibe in all students to arm them with one of the most potent tools of success. No matter what goals are being set, the children learn to constantly grow and never stop learning.
Holistic Education
We understand that an all-round approach to education in their growing years is paramount and not just 'studying by the book'. So we mix up class based education, physical education, philosophy and other creative arts for the best grooming for young students. Our teachers imbibe in their students the values of empathy, compassion and humanistic values.
Focus on Co-Curricular Activities
As a mirror image to the international curriculum our co-curricular activities perfectly complement it. This includes the scientific THOTS Lab, Learning Resources Centre (Library), Computer Lab, Science Lab, Robotics Lab and creative arts like music, dance, art, theatre/drama, drawing, painting crafts etc.
Infrastructure
SNIS offers state-of-the-art infrastructure to support the aim of providing holistic education to its students. With several green initiatives which include solar-powered campus, rain water harvesting, paper recycling, water recycling, STP for zero effluent discharge and a green campus with more than 2000 trees SNIS provides an ideal environment for student learning away from the hustle and bustle and pollution of the city while still remaining easily accessible from the city.
There are many more reasons why SNIS is continually listed among the best international schools in India. Come visit our campus and check it out for yourself to understand what makes us the first choice of discerning parents who want the best for their children.