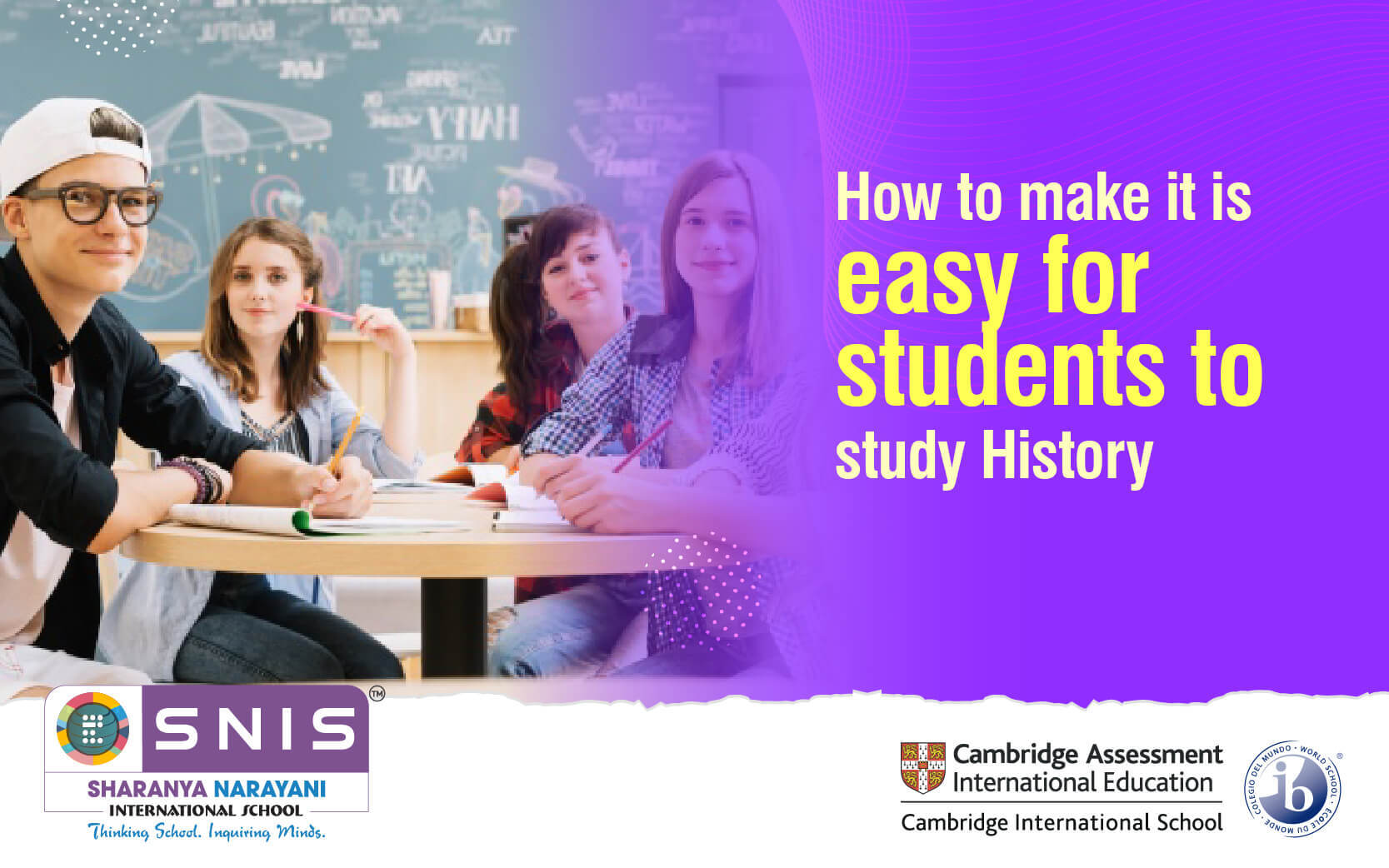 18 Apr

How to make it is easy for students to study History

Just like Math, Science, English, etc., teaching children the history of the world and our nation is paramount. It is the history that has shaped the world we live in today and the individuals that we are. Hence, it is very important that children of today study the subject in-depth and with passion. History, however, is a subject that might not interest every student. Nevertheless, there are certain ways that teachers and parents can adopt to make studying history interesting. Here are a few:

Teach through role play

Many topics and stories can be found in history books that can pique children's interest. Students can dress up as kings and queens from stories in the past and perform skits. This will get them fully involved in the stories and this way, they can easily grasp everything. Relating what has happened in the past to present day events while teach the students the relevance of what they are learning.

Visit historical places/ Landmarks

Trips to historical places are both educational and fun. Teachers can take students for a short, informational class about the place they are going to visit and give details about its historical importance. The feeling of excitement in the students will ensure they are keen to listen to what you have to say. They can pack for a picnic and also include some other interesting plans for the trip so that it becomes a combination of education and fun.

Display Informative Videos

Teachers can easily find informative and interesting videos from the past on YouTube. These can be ones with important leaders from history, significant landmarks, historical events and the like. Watching engaging videos will keep the students glued to the screen and this will help build curiosity in them to learn more history. When students understand how events of the past have shaped the present day, they will be more interested in learning about the past.

Do a dramatic reading

Read out the story or the incidents mentioned in the history book in a dramatic way. 'Dramatic reading' is often used in reader's theatre where a story is read in a dramatic tone. This will help to catch the students' attention and increase their eagerness to know more.

Create an album

Encourage students to collect images of incidents from the past and create an album or a timeline using the same. This will help them not only to remember the events but also the dates.

SNIS (Sharanya Narayani International School), one of the best international schools in Bangalore, adopts many interesting and innovative ways of teaching subjects so that not only do the students find it easy to learn, they also can retain what they studied for a longer period of time.