12 Oct

Our International Students Are in Town for the Third ESL Camp at SNIS

The SNIS ESL Camp 2017, organized by Sharanya Narayani International School, Bangalore, has started off with lots of excitement, enthusiasm and fervour. The young Thai guests were picked up at the Bangalore International airport by our teachers. They were accorded a warm, traditional Indian welcome at the airport with flower. The bus journey back to our campus was uneventful, and after having some snacks and drinks, the tired students retired for the night. The next day was a rest day for the group and they used itwisely – to rest up, explore our beautiful, green campus, and meet up with their Indian counterparts staying in the hostel.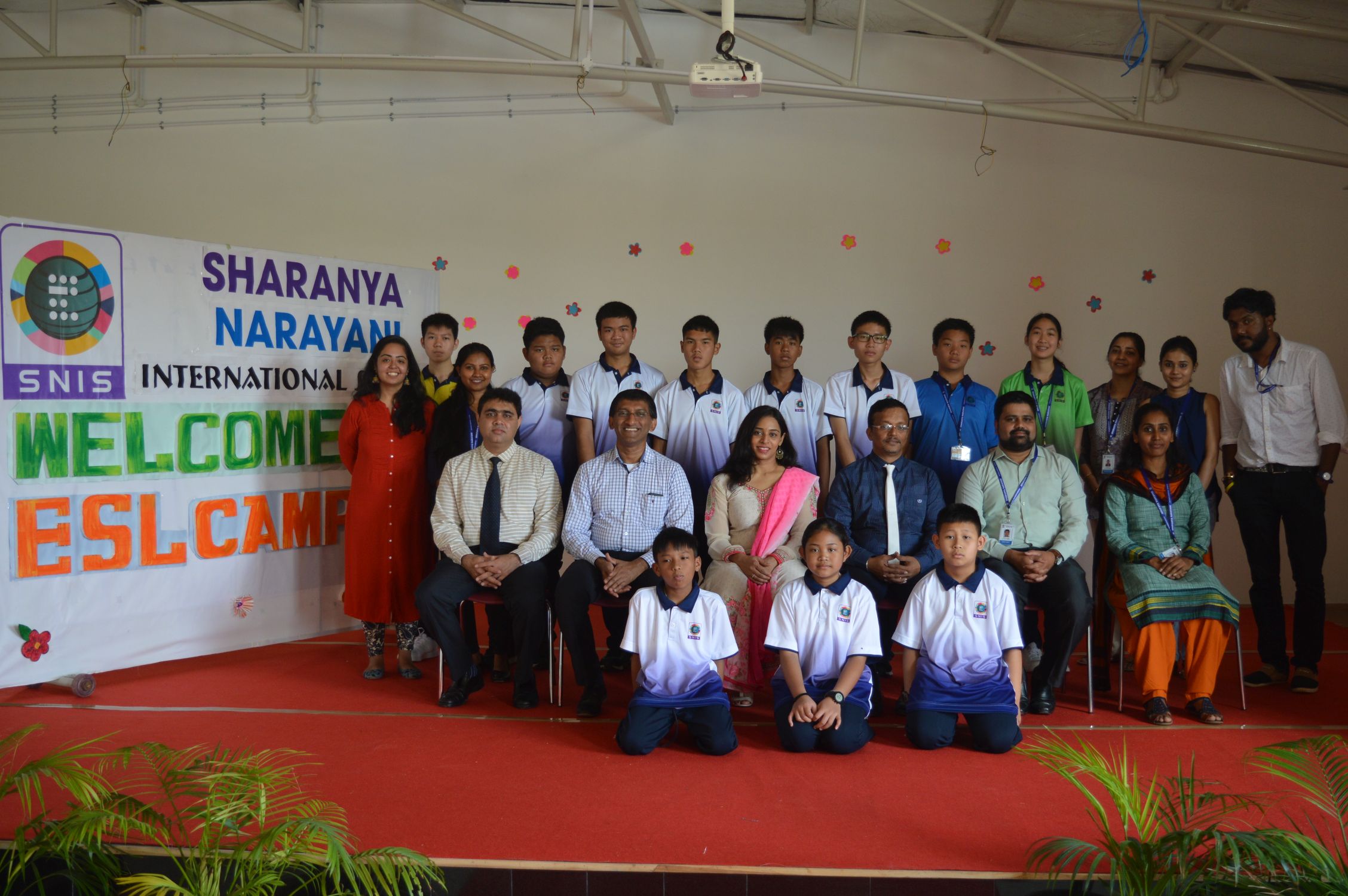 Sunday was an exciting day, both for the ESL campers and the camp staff. After a fun round of introductions, the group was split into teams and they raced against each other and completed fun tasks in our own version of the hit AXN reality series, 'The Amazing Race.' It was a super fun day for the students as they raced to complete tasks like learning a choreographed Indian dance number in our state of the art Dance room, planted saplings in our campus, made lemonade in our school's cafeteria and tried their hand at archery in our Indoor Sports Complex. The teams were tired but happy at the end of the race. Three teams bagged the prizes at the end of the race.
Monday was a regular school day at Sharanya Narayani International School, Bangalore. And we planned for a grand welcome for our ESL campers in our morning assembly. The Thai students were the stars of the show, as they introduced themselves with short, funny and very engaging power point presentations. The guests were also briefed of the upcoming week's program. They also got a glimpse of our Indian culture when two of our primary students performed two classical dances on stage.
The campers have been busy with lots of engaging lessons in ESL, dance, art, music and drama. They are having lots of fun and also getting an invaluable cultural experience here in India.