05 Feb

How have Indian scientists influenced our learning at SNIS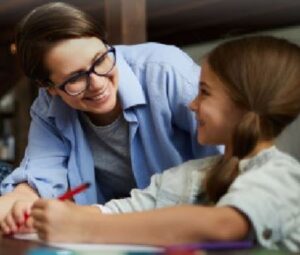 "Build a strong base. The journey to peaks of excellence requires a strong base camp." – C.N.R. Rao, Head of the Scientific Advisory Council to the Prime Minister, India
Indians have made revolutionary contributions to the fields of science, mathematics and engineering from times immemorial. A case in point is the lunar probe released from India, Chandrayaan-1 was the first to detect the presence of water molecules on the moon and put India and its space agency ISRO on the international stage of acclaim and recognition. These radical discoveries have shaped modern science and brought our nation to prominence. With such a magnificent scientific heritage, it is only natural that Sharanya Narayani International School's teaching and learning processes and methods are influenced heavily by the great minds of our country.
SNIS, one of Bangalore's leading IB boarding international schools, inspires its students to think critically, following in the footsteps of our exceptional and dedicated scientists. As C.N.R. Rao, one of the world's foremost experts on solid-state and structural chemistry, astutely puts it, our teachers constantly encourage and remind our young scholars the levels of perseverance and dedication that is required to succeed and excel in today's dynamic world. This inculcates a burning curiosity – one that is required to be responsible global citizens in tomorrow's world.
At SNIS, science is brought to life. Our teachers evoke a deep interest and appreciation of science in the students by exposing them to it in many different forms. Students actively take part in Science fairs and other competitions, and teachers make learning concepts fun. Our pupils find role models in the many illustrious scientists of the world, including Indian minds.
Learning at SNIS is molded by the attitudes and values of many great Indian scientists. Our students respect and idolize these intellectuals, and are taught to think and inquire like them, through our inquiry based units in PYP. In our Middle and Senior School classes, we use the approach of Project Based Learning (PBL), an inter-disciplinary, inquiry based, group project approach, which focuses on addressing real world issues in our Sciences, Mathematics and Language Arts programs. In this way, our teachers empower us to change the world and our understanding of it, like the celebrated thinkers of our country who came before us. By connecting our learning and reflection process to IB and Cambridge Learner Profile and by modeling the core values of our school, we, the students and the teachers of SNIS, are on our way to make a true difference in the world we inhabit, just like the great minds, before us.
– Blog co-authored by Jessica Ida Johnson (Grade 8) & Pranava Gande (Grade 9)