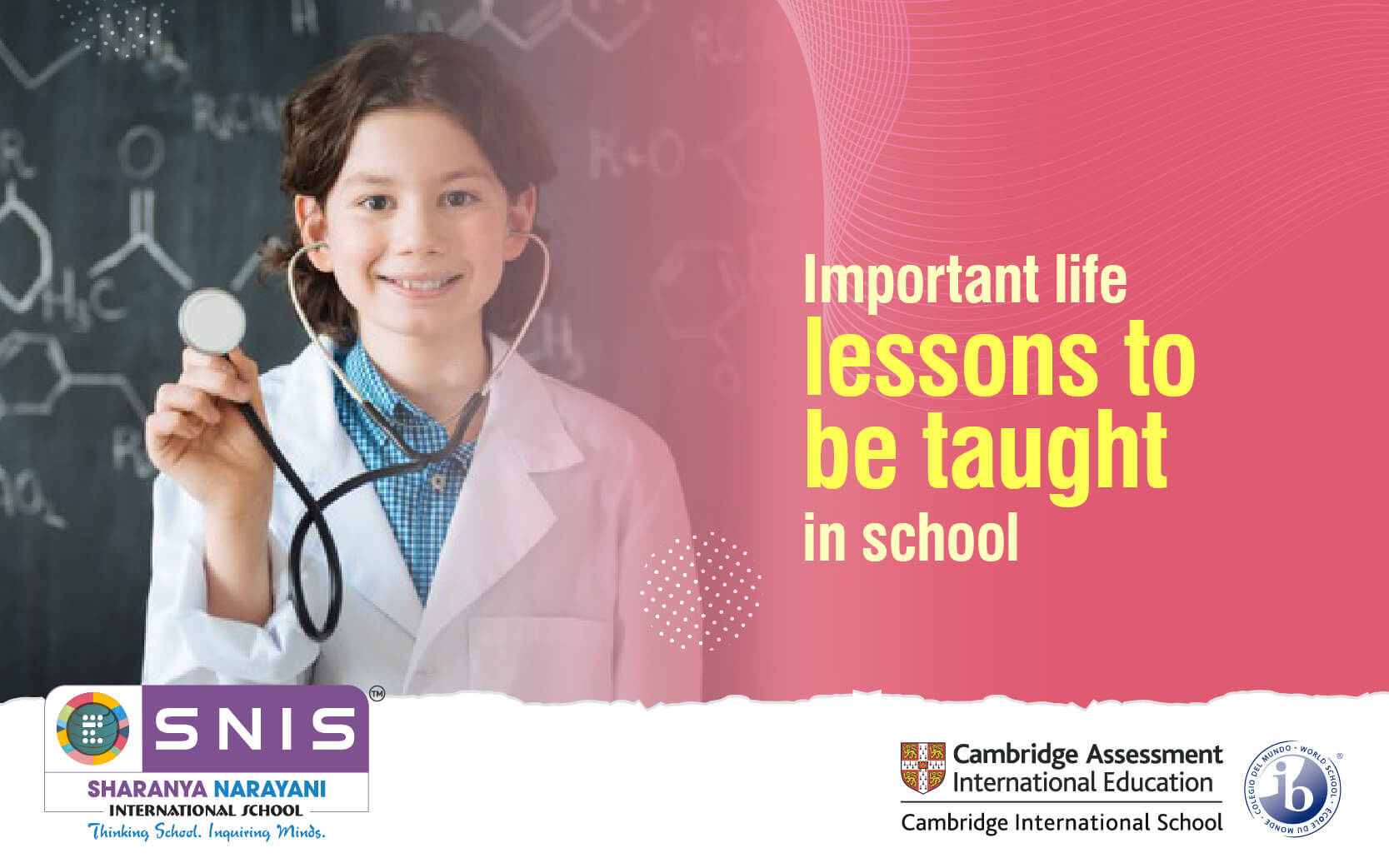 12 Jul

Important life lessons to be taught in school

Many a time, people are left wishing that they had learnt certain skills and life lessons in school. As children grow up, they are subjected to a lot of challenging situations and it is best that they are taught to deal with all of these in school itself. Here are some of the life skills and lessons students must be taught at school:

Money management

Monitoring the amount of money you receive and your expenses is of utmost importance at any age. As far as children are concerned, parents must be cautious about the amount of pocket money they give them and should teach them how to spend the money productively.

Basic culinary skills

Many children are observed to have issues with food when they are required to move out of their homes and stay in hostels or independent flats. This is when they realize that learning basic culinary skills in school could have saved the day. So it would be best if schools took basic cooking classes for students.

Maintaining mental health

In this day and age of pressure and stress, it is imperative that children be taught how to deal with stressful situations. This training, if given at the school level, will go a long way in helping children grow up into mentally strong individuals.

Self-defense

Self-defense training is, again, very relevant to the current world that we are living in. Self-defense classes should be given equally to both girls and boys. This can include teaching activities like Karate, Taekwondo, Boxing and more. Students must be also taught about situational awareness and improvisation and how to deal with situations where they feel unsafe.

Creativity

Very often, the strenuous school curriculum and courses tend to make creativity in students fade out. Schools should take special attention constantly to encourage the creativity of children.

When most parents these days are extremely busy and caught up in their busy work lives, it would be a wise idea to enroll children in a good residential school. SNIS is one of the most dependable and trust-worthy boarding schools in Bangalore where your child will be ensured to grow up into a independent, balanced, intelligent individual.