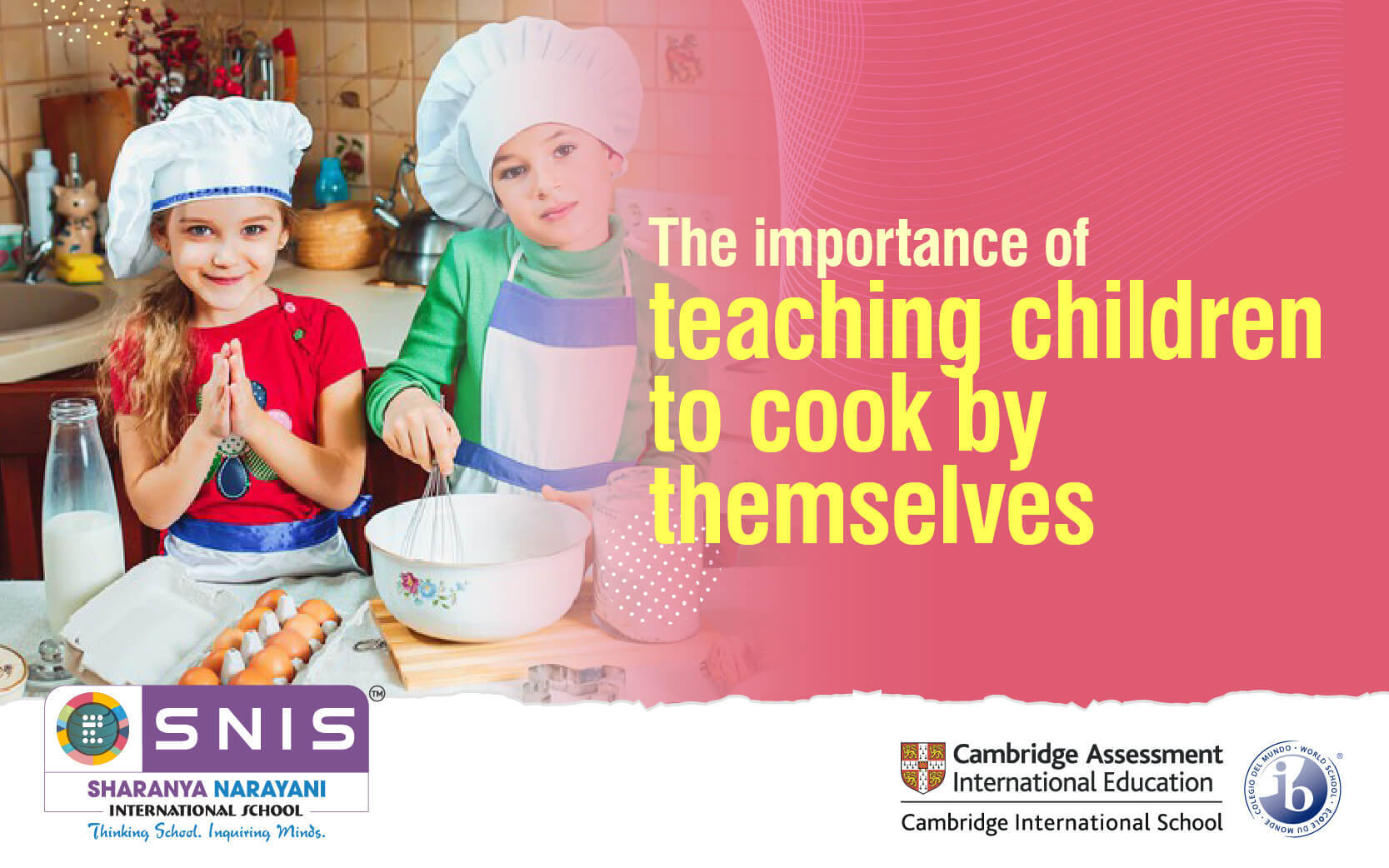 03 May

The importance of teaching children to cook by themselves

From developing fine motor skills to practicing Math and reducing picky eating, the benefits of teaching children how to cook are endless. Keeping these benefits in mind, the young campers at the ESL camp at SNIS were given an enriching culinary experience through a cooking class.

The Thai ESL campers at SNIS had a great time trying their hands at baking, tasting some exotic flavours and enjoying some challenging new experiences. The young campers baked a Pineapple gateau right from scratch and came up with a delectable pastry that looked equally yummy! They enjoyed every step of the baking process – be it separating the yolks from the egg white with meticulous care, icing the cake with fresh whipped cream or placing the pineapple pieces beautifully over the cake. The campers were excited and proud as it was the first cake they had baked and everyone enjoyed a big slice of their success.

They also tried their hands at some much loved Indian street food like Gol Guppas or Paani Puris and Dahi Puris as part of learning about Indian food and culture. While some campers preferred the Indian flavours over the exotic flavours, the others completely loved it and relished eating quite a few of the snacks they had prepared. It was great to see them experiment with different ingredients and add their own twist to these classic Indian snacks.

Children should definitely be taught cooking at a young age as this can have benefits that are beyond our imagination. Most importantly, it's an essential life skill and will come in handy for sure as they grow up. Cooking together with parents at home helps to build better relationships, children reduce picky eating, appreciate good food, stay healthy, and also become more creative.

SNIS (Sharanya Narayani International School) is one of the best international schools in Bangalore with boarding facility. The school makes sure that the students are given good coaching not only in academic subjects but also in subjects like cooking and arts that will help them build their creative imagination.