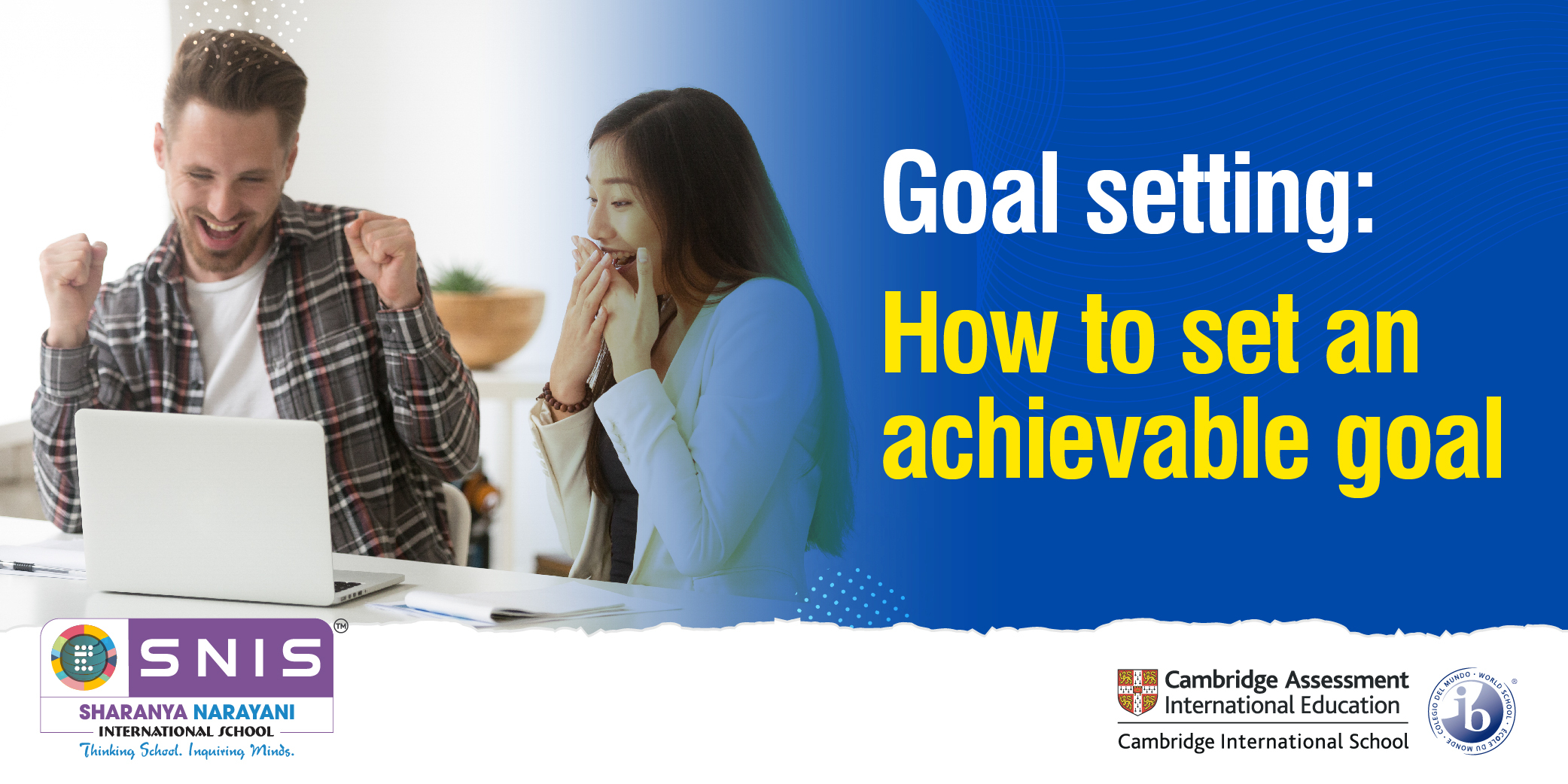 10 Jan

Goal setting: How to set an achievable goal

With or without our knowledge we set goals on a daily basis. I would say that any act that we do is somewhat a planned one rather than an impulsive one. We act impulsively when our emotions are at an extreme end. We set goals to get a desired outcome. However, most of our goals fail due to various external factors

Setting a goal is a task. When we are setting our goals we need to be conscious of the values we follow and it needs to align with our ideas as well. Most often, failure of a goal is due to lack of passion; without passion no goal can be achieved. Your goal need not be a big task or a great achievement. Even setting simple and small goals and working towards it will give us clear focus on what we are doing and will help us in achieving a bigger goal with much greater satisfaction.

Get clarity on SMART Goal Planning!

Any goal that we set needs to be a SMART one. SMART is an acronym for-
S (Specific) – What exactly do you want to accomplish?
M (Measureable) – How will you know when you want your goal?
A (Attainable) – Is it possible to meet the goal with effort by your timeline?
R (Relevant) – Is this goal worth working hard to accomplish?
T (Time-bound) – What is the deadline you set to meet your goal?
It is better understood with an example. Here is an example on a long term goal setting for health and mindfulness.
I will do Yoga and Meditation for one year; that is five days a week for 45 minutes, between 6.30 am to 7.30 am.
It is clear in the above mentioned example that the goal is Specific (yoga and meditation), Measureable (5 days a week), Attainable (since I have the habit of waking up early the goal is attainable), Relevant (It helps to sustain a good physical and mental health) and Time-bound (for one year).
Setting a goal like this will definitely keep us highly motivated with a greater chance of success. In the example, practicing yoga and meditation consistently for a year will help make it a habit, resulting in long term benefits.
Setting a goal alone will not guarantee success, believing in it creates the magic!
Sometimes even if we are diligently following our goal with passion and commitment there won't be any sign of progress. This might be due to various external factors like the timing, the level of difficulty, unrealistic targets, and inefficiency and so on. Instead of giving up on your goal, you need to re-evaluate your current goals and reset it.
Once the goal is set, DON'T DO THIS!
Self- doubt – will I achieve the goal? Is the goal in my capacity? Such doubts will not help in achieving your goal and it is the biggest obstacle to your success. So, just go for it by giving your best.
Comparison – everyone will have their own way of achieving their goals depending on what kind of goals they have. Never compare yours with others. This will highly demotivate you and that might result in failure.
Procrastination – it is an enemy to success. Sometimes we get carried away by various external factors which give instant gratification and get side-tracked from our goal.
Once the goal is set, DO THIS!
Verbalize your goal everyday as an affirmation. Your brain will listen to anything that you constantly say and aids you in that direction.
Listen to significant people's criticism because you may never know what insights and flaws seen by them can help you in your planning. This will help you to realign your goal planning.
Set a time and work on your goal on a daily basis. Because time is precious.
Keep track on your achievements. This keeps you an on-going basis and helps you develop a "never give-up" attitude. It you do not see any progress then it is a sign to retune your goal. The quicker you find the flaws the better it is.
Resonate if you are tired. It is normal for some of us to feel worked up when the goal is too hard. Just take a quick break but come back immediately.
Importance of goal setting has to be taught to children during their school days. Children come across many challenges in the developmental stages of their life like academics, competitive exams, assignment submissions, physical fitness, competitions, self-management skills, stage fright, and social skills and so on. It will help them to accept the challenges and to climb the ladder of success at ease. At Sharanya Narayani International School, one of the top international boarding schools in Bangalore, goal setting has been taught during the counselling sessions and various activity based learning sessions as well.
Our students have benefitted the most in academic goal-setting. For the present generation, there are a lot of challenges in various facets of life. As one of the best IB Schools in Bangalore, Sharanya Narayani International School, has given an opportunity for our students to think globally and to act locally. This not only strengthens their thinking skills but also helps them to understand the practicality of life. In order to cope with their learning challenges, students are trained to prioritize their academic goals and to make a SMART goal plan.
I would like to leave you with a quote by Brain Tracy, "A goal without a plan is only a dream". Therefore, set an achievable/realistic goal that in turn enhances your self-esteem and there would be no turning back!