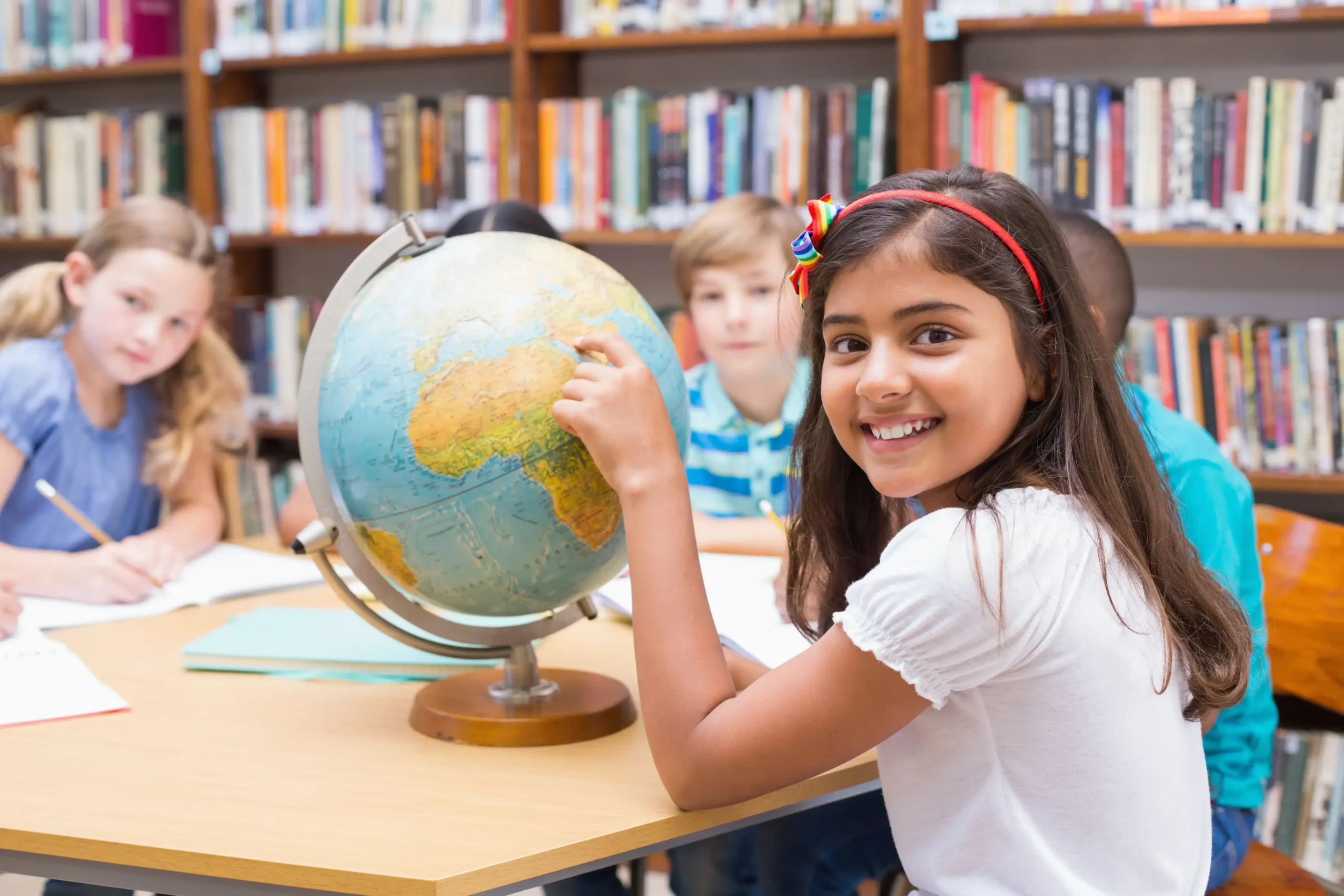 11 Sep

Exploring the Best international school in Sarjapur, Bangalore

Introduction

Education is a preparation for a better life. So, a child must be educated at the right time in a place with all the preparation. But the generation has changed, and we must implement an innovative method that drags them to learning. The traditional way is monotonous, and children have only less chance to interfere in the teaching-learning process. The learning is fun and ignites students' thoughts if organized systematically with new ideas.

Innovative technology, such as virtual reality and online platforms, will offer students a good experience in the learning process. The innovative methods also include outdoor adventures, role play, and storytelling to express their ideas and creativity. Some other group activities followed, such as group projects, peer teaching, and online collaboration tools, to help teamwork and communication skills. So drive your kid to the best IB school in Sarjapur, Bangalore, for creative, exciting, and fun learning experiences.

Innovative teaching methods 

Who says learning is boring? With creative methods and technology, teachers will now ensure fun and excitement in education. Let's check some innovative techniques to motivate students to participate in learning.

Game-based class 

Children today are more excited to participate in games and activities. Students are motivated to participate and compete with others by incorporating such elements into learning. From quizzes to inline games and activities, teachers in the best school in Sarjapur, Bangalore, can turn lessons into interesting and challenging ones that students can't resist.

Virtual Reality Learning 

Have you ever considered taking children to the Amazon forest or the Statue of Liberty? In today's world, with the help of virtual reality learning and technology, we can take someone to the real world. With 3D or related technology, students learn new possibilities that help them with realistic situations, even though they are not present in the real place.

Interactive Online Platforms 

In today's digital age, it is no surprise that students are attached to their screens. So, a school like SNIS will consider new methods aligning with a new generation and technology. Interactive online platforms provide students engaging content, lessons, and real-time feedback. Whether it is a maths problem or learning a language, these platforms make learning interactive, accessible, exciting, and fun.

Offer Hands-On Experiments activities.

People have thought that learning should always happen in the classrooms with textbooks. No, it is not. It is time to bring our children out of the class and experiment. Imagine stepping outside your school garden, where you can make a mini world of plants and insects.

Teachers also think about creating an experiment where they make a volcanic eruption using baking soda and vinegar. It is better than our theory classes to start genuine interest in children. The best IB school in Sarjapur, Bangalore, offers completions, such as a mini working model of the solar system, building a spacecraft, and more to help children with real experience. With these kinds of activities, we can sometimes say goodbye to textbooks and hello to fun and exciting learning experiences.

What Creative Assignments do you expect?

Children always get a picture of writing notes or records when thinking about assignments. Seriously, students do not like much about writing many things that they have already done before. But the best school in Sarjapur, Bangalore, provides creative assignments, like digital storytelling, using video, images, and content.

Teachers in such schools will ask children to prepare a digital story that can be included with images, content, and even videos. Otherwise, ask children to do a small short film where children can explore and find a profession. The next activity can be a role play, where children put others in their shoes and perform something creative and fun. These activities are better than writing an essay and give many ideas to children. Let's see some assignments offered by the best international school in Sarjapur, Bangalore.  

 

Real-World Connections

We know that textbook and lecturing have their place in education, but still, there is something good about connecting with the real world. For example, schools can organize a field trip to the wild, exploring museums, parks, or other natural traits. Teachers also can bring any scientist who can speak about any particular topic and offer a good class. The fresh words of the speaker bring curiosity and ignite young minds.

The curriculum of IB is designed to offer real experience and offer three stages of education, like PYP (Primary Years Program) for 3 to 12 years, MYP (Middle Years Program) for 11 to year old, and DP (Diploma Program) for 16 to 19 years old. Most parents will be worried about the initial level that paves a basement to the following education. So, if you are looking for a famous school, search for the best PYP School in Sarjapur, Bangalore, or with any other keywords as per your requirements. Many schools provide PYP programs and offer your child the best education possible.

Collaborative Learning

The learning activity includes peer teaching, group projects, and online collaborative tools. It allows students to collaborate, share ideas, and learn from others. Team teaching offers a break for teachers and a chance for students to improve their presentation skills, whereas group projects encourage collaboration with other students and help teamwork. Nowadays, students can use technology like Google Meet and Zoom, which help them collaborate outside of the classrooms, even if they are miles away.

Conclusion

When we think about innovative teaching methods, there are many options, like virtual reality, game-based classes, and interactive learning platforms. Adding these elements makes teaching more fun and gets maximum commitment from the student's side. Additionally, creative assignments like storytelling and real-world connections equip children to think outside the box. The Best international school Sarjapur Bangalore, like SNIS, open their hearts to real-world connections through field trips, guest speaker, and community involvement, where children get more knowledge in practical applicability. So be ready to connect your preferred school today for your child's best future.