25 Oct

ESL Camp Activity – Trip to Antaraganga

Last Sunday, SNIS organized a fun outing for our ESL Campers to Antaraganga, near Kolar, about 20 kms from the school. The students and the accompanying staff started from school at around half past eight and reached the destination after a short drive. The instructors handed out safety helmets to all students and staff members and after a short safety briefing, we were off.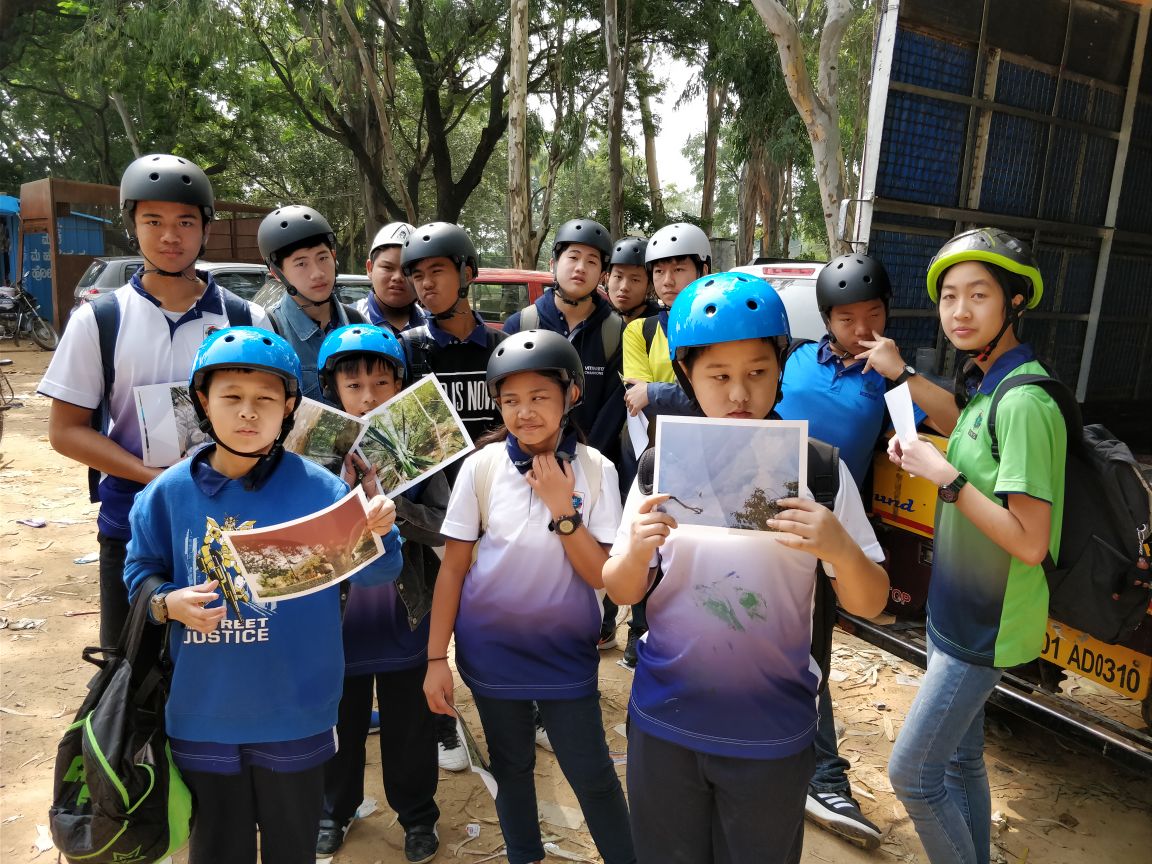 The first activity was a 3 hour trek to the summit of a hillock. The trek was challenging, but very rewarding to all our students. We trekked through some beautiful forest area and crossed streams and waterfalls on our way to the top. The students learned more about being outdoors and they helped each other along the way. The staff ensured that the students were hydrated and well-rested along the way. The students had some fun tasks to complete as they trekked. Finally, after a long trek, we reached the summit, just in time for lunch and drinks.
The next activity was the highlight of the day. The students and the staff tried rappelling for the first time. See the attached pictures to get an idea of the activity. This was super fun and some students liked it so much that they tried it twice! This activity taught self- confidence and the importance of working in a team and listening and following instructions.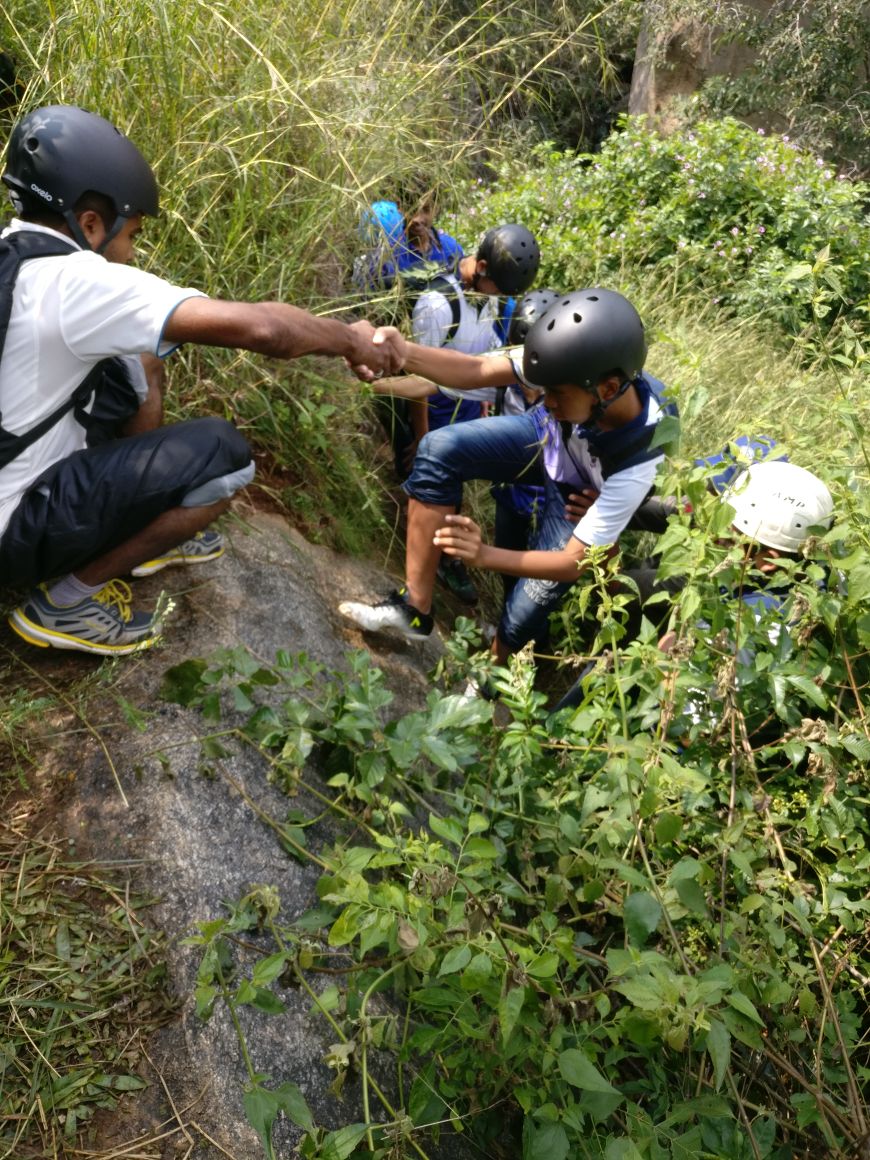 At the end of the long, exhausting day, the happy campers filed backed into the school bus to make the return journey home. There was a de- briefing session with the instructors and the students and the staff were presented with a souvenir to remember the day.  It was great fun and the students were heard discussing about the day's events at dinner.