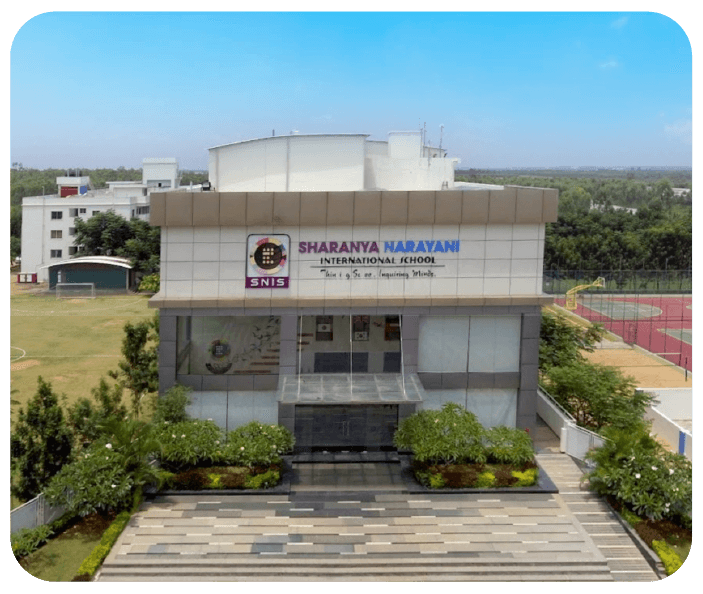 11 Sep

Elevate Your Child's Education at the Best International School in Whitefield, Bangalore

Introduction

An international school is an educational institution with diverse students from different places and cultural backgrounds. A school recognized as an international school follows a curriculum, such as IB (International Baccalaureate) and IGCSE. As part of the policy, the school encourages multicultural and international prospects among children, encouraging collaboration with all. The multicultural opportunities and diversity help students to develop a concept that the world is one and promote understanding, empathy, and appreciation of each other's traditions.

The academics of the best IB school in Whitefield, Bangalore, prioritize overall development in children and develop critical thinking, creativity, international mindset, social responsibility, and problem-solving skills. An International school promotes holistic development through various activities, such as arts, sports, clubs, and values. A school offers significant student growth and creates a valuable generation in this universe with essential skills.

The Importance of Choosing the Right School

Choosing the right school is tricky, mainly when many options exist. IB is a globally famous board, with around 4000 plus schools that develop a child into a perfect individual through creative methods. It is designed for students from age 3 to 19 years old and offers PYP (Primary Years Program), MYP (Middle Years Program), and DP (Diploma Program). An education at the early level is vital and offers a quality education and prepares your child for the next level of education. A child who finished IB school will be independent, innovative, and creative in their life and career.

A good school provides a high standard of education with a focus on academics and develops creativity, critical thinking, and communication skills. The school offers a well-rounded education that prepares students for this challenging world. Extracurricular activities, including sports, clubs, and arts, allow children to explore their interests and talents. The experience that they get from the best international school in Whitefield, Bangalore, can help students build their character and confidence and even open doors to incredible opportunities.

Holistic Approach towards Education

Why do parents bother with a holistic approach towards education? It is all about nurturing your child's mind, body, and soul and focusing on overall development, not just academics. At the Best IB School in Whitefield Bangalore, your child will get access to many activities and programs that help with their emotional, creative, and physical needs.

Values and character development

A school in Whitefield, Bangalore, instils values and character development in your child seriously. A group of dedicated staff works hard to create an environment that promotes compassion, integrity, and empathy. Through many activities and interactive session, a school guide students to become a responsible citizen of this world. Students also get many opportunities to develop their leadership skills and courage by participating in many activities.

State-of-the-Art Facilities

When looking for a school in Bangalore, the facilities influence your decision-making. Parents can expect top facilities that help their child's education at school. From the classroom to the modern library, the best school leaves no stone unturned to provide a conducive learning environment.

The spacious ground and tracks of the school ensure your child's physical fitness. Other facilities like a music room and auditorium also help children with their performing arts. So, be ready to experience an extraordinary learning experience that combines academic and extracurricular activities and infrastructure.

Expert and Dedicated Faculty

The best PYP School in Whitefield, Bangalore, like SNIS (Sharanya Narayani International School), has the presence of dedicated and expert faculty. These mentors go beyond student's expectations and ensure the best knowledge and experience for their children. Their passion for teaching creates a better place for students that supports and nurtures them with all the skills necessary for their future. Our school firmly believes that learning is not just confined to the walls of classes but is also learned outside through many activities.

Why Whitefield, Bangalore is an Ideal Location?

Whitefield is one of the best locations in Bangalore, with many IT parks and a perfect destination for school education. With luxury apartments and shopping malls, the place is ideal for people to live happily. What makes it essential to the international school? Whitefield is a peaceful area with less pollution that can help your child learn peacefully. It is also a place where parents can conveniently drop off and pick up their little ones and provide connectivity to other parts of Bangalore. So please bring your child to the best school in Whitefield, Bangalore, and offer the education they deserve.

Conclusion 

Students from an IB school can engage in international project competitions and attend conferences that enable them to interact with peers worldwide. An experience like this enhances students' knowledge and helps them create adaptability, empathy, and open-mindedness. By providing a globally focused education, SNIS equips students to develop a world connected with people who build a peaceful world.