30 Jan

How to Choose Among the Top Residential Schools in Bangalore

Parents in the 21st century want the absolute best education and upbringing for their children. In India, many parents enroll their children in residential schools to get an all-round education that includes studies, sports, discipline and everything in between. The desire for this format of education has naturally spawned countless boarding schools in India. There is also a big roster of boarding schools in Bangalore that claim to be the best for your child. With so many choices, how can you choose which school is truly the best for your child? What are the features in every school that you have to scrutinize to ascertain your choice? Let's discuss further as we help you understand how to pick one from the best residential schools in Bangalore.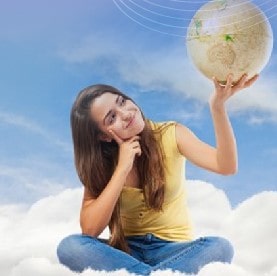 Curriculum Options
Earlier, parents had limited options in terms of curricula for their children. Now, they can choose from a wide range of curricula such as IB, Cambridge IGCSE, and national curricula based on what kind of education they want their child to get. Having options to choose from for your kids can make it easier to choose a residential school especially because your child is going to be away from home. You can pick a school for its infrastructure but you don't have to restrict your options to any one particular curriculum.
Student-Teacher Ratio
This is one of the most important features of any school that parents must enquire about to ensure that every child gets the right amount of attention and no child is neglected in the classroom. If there are way more students for each teacher to handle, the attention that each child receives gets significantly diluted. Making sure that the teacher-student ratio is low to moderate in a residential school, is crucial.
Quality Teaching Staff
The teaching staff has to be well-qualified and trained in their profession. Without good teachers, the students will be left confused and directionless. A teacher needs to possess more than just knowledge of the subject. A teacher needs to understand the needs of each child and teach them in the way they want to be taught. A true teacher goes beyond notes and lessons from the textbook. A true teacher teaches the child, not the subject. Every child learns differently and in order for teaching to be effective, the teacher must teach how a student learns.
 Safety & Security
If your child is going to spend all their time away from home, their security in the institution really matters. If you get the slightest feeling that the school can be an unsafe place for your child, parents can have sleepless nights. Your child needs to go to a residential school that ensures the safety and security of every child and reassures you about it on a regular basis. Only then will you be at peace regarding the safety and security of your child.
Infrastructure
Young children who are still in the growing stages of their lives need quality infrastructure to get a more holistic education rather than just limit themselves to academics. A child that grows up playing sports and engages in co-curricular and extra-curricular activities has a better chance of growing up to be a happy, well adjusted, and well-rounded adult. A football ground, badminton court, tennis & basketball courts, indoor games room and swimming pool are just a few examples of infrastructural needs for a child of the 21st century. A school that provides such infrastructure in a green campus away from the hustle & bustle and pollution of the city is an added boon.
Home-Like Environment
Every child that goes to a residential school is aware of the fact that they are going away from home. Nobody can replace the warmth of their parents and family. The schools can, however, try to provide a home-like environment to the child, to as much an extent as possible. With caring empathetic teachers and other pastoral care staff in the boarding school, the child may not miss home as much and will start to enjoy the unique and disciplined life of a boarder, with friends that he has made at school.
Emotional/Social/Psychological Support When Needed
At some point in their time during school, a child might need some emotional and psychological support which may be missing due to the absence of their parents. Having kind-hearted teachers and counsellors in time of need can make sure they feel protected and don't break down. The school should ensure that every child has the freedom to talk to the teachers, counsellors, or pastoral staff with any issue or concern that the child has with the confidence that they will help him to resolve the issue.
Discipline & Independence      
The school should have enough strategies in place to inculcate discipline in the students. This is one of the main reasons why parents decide to send their children to boarding schools. Also, having enough independence around campus can make them feel free and not like they are confined to the school. This is important for the mental health of the child.
 Food – Quality, Variety and Nutrition
Being away from home, food is a crucial part of life at a boarding school. The food that the children consume on a regular basis has to be of top quality and be able to provide the nutrition that they need. Having menu with a variety of choices can ensure that all boarders have food that they like, meal times are fun and nutritious too. Food that is healthy, nutritious and cooked in the home-style is another way for bringing home to the school.
Boarding schools can be a tough experience for some kids but the responsibility lies on the school to take care of them and do everything possible for them to have a comfortable stay. When the students leave the residential school, they should be able to look back and be proud of themselves and their stay at the school for so many years.