14 Dec

Why children need to spend time out in nature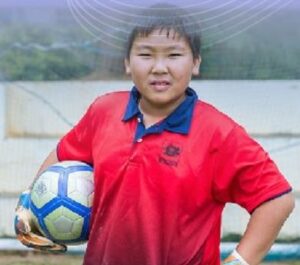 In this day and age, when children are seen spending most of their time inside homes, on their couch, either browsing the internet or playing video games, the importance of heading out and spending more time with nature cannot be stressed enough. Research says that the amount of time children spend with nature is so minimal these days, that this crisis now has a name: Nature Deficit Disorder.
It comes down to the parents and teachers to encourage children to go out and play outside their homes and understand nature as much as they can. Some international schools in Bangalore, like the SNIS (Sharanya Narayani International School) designs programs that motivate children to engage in physical activity outside of their classes and homes. Here are a few benefits of spending time outdoors:
It inspires them to think: Nature creates a unique sense of wonder in the kids that no other environment can provide. The earth and the other natural phenomena they see around them creates curiosity in their minds and they tend to keep exploring.
It reduces stress and fatigue: Natural environments always tend to have a relaxing effect on the mind, be it that of a child or an adult. So, playing outdoors tend to have on us a feeling of pleasure and not that of fatigue.
It builds confidence: The way kids play in nature has a lot less structure than most types of indoor play. There are infinite ways to interact with outdoor environments and letting your child choose how he wants to treat nature makes him feel that he has the power to control his own actions.
It improves creativity & imagination: While playing outdoors, children can think more freely, design their own activities and approach nature in ways they enjoy. This helps them to improve their imagination and creativity.
It teaches responsibility: While playing in natural environments, children come across various living beings including the trees, plants, insects, cats, dogs and more. They have to be taught to not hurt any of these and take care of them. This induces a sense of responsibility in them.
In an International boarding/residential school like Sharanya Narayani International School which boasts of a sprawling 14-acre green campus providing a safe, construction-free, state-of-the-art infrastructure that is conducive to teaching and learning. The architectural design of the campus not just encompasses details that include attention to environment, aesthetics and comfort but also plays a major role in promoting inquiry which is the backbone of any IB world school.
For students to understand inquiry and use it to learn the transdisciplinary themes, be it science, math or even language they need to go beyond the classrooms, to explore our natural environment , investigate and apply. "When we seek to make sense of the world around us, we wonder, we plan, we analyse, we create and we reflect. At its very heart, inquiry is all about thinking – thinking in order to make meaning." And using our outdoors does just that, it feeds the curious mind
So, it's important to set aside some time for your child's outdoor play. Schools and parents must take special care to make sure that your child involves with nature as much as they can.
Bibliography:
https://www.bphope.com/kids-children-teens/why-kids-need-to-spend-more-time-in-nature/
https://www.mindbodygreen.com/0-20310/5-really-good-reasons-why-kids-need-time-in-nature.html
https://www.hyperbiotics.com/blogs/recent-articles/5-ways-spending-time-in-nature-benefits-your-health-and-your-gut