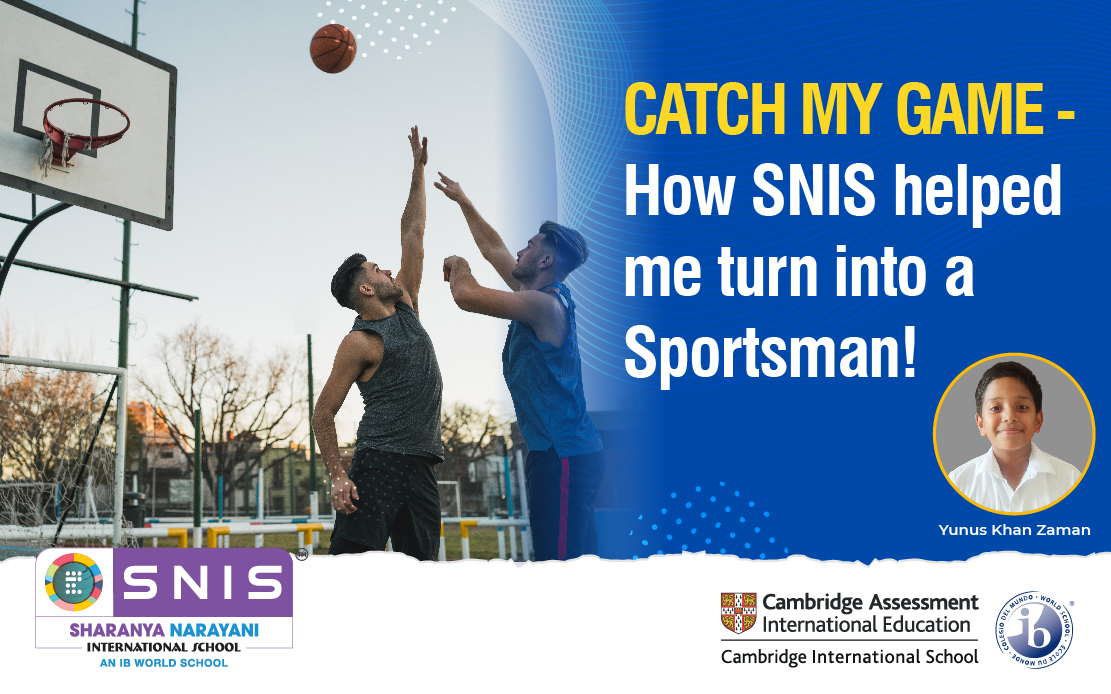 06 May

Catch my Game – How SNIS helped me turn into a Sportsman!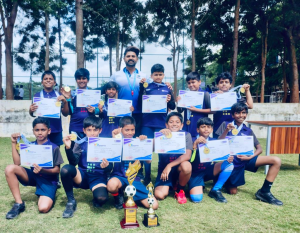 HOWDY people!!
My name is Yunus, studying in Grade 5, Sharanya Narayani International School, one of the top international schools in Bangalore, an authorized IB School and Cambridge International School. Today, I will share my sports journey in my school. First things first, it all started with me getting selected in my first Sportivo also known as our sports fest. I was selected in basketball and football teams and believe me I was on fire 🔥🔥. 24 goals in three matches of football. The most supportive person was my brother Yakub. My basketball matches were not that good as I had just started playing basketball. I still tried my best and scored 12 baskets in total.
The journey was good, and I got a lot of support from my teachers, friends, and my family. I also got "The best player award". In my second tournament, I was determined to do my best. I got selected in the ISSO games which were hosted at SNIS, on of the best boarding schools in Bangalore. I led my team to first place in football, but it was a scary experience. My teammate and my best friend Nimmala Cherith Raj broke his leg. It all happened when we went against Indus. Cherith was running and suddenly the defense kicked his leg. After the incident my team had no hope, but we got more confidence and had revenge on them in basketball. I again got the best player award, this time in football.
In my 3rd tournament, we lost in football, but were redeemed to come back in basketball. Our first match was against Neev where we beat them 11-2. Our 2nd match was against TCIS which was semifinal, but we lost 25-6 and went for 3rd place match against DPS North. It was nerve racking, but we beat them by one point!! We were proud of ourselves!
Our last competition was hosted at Greenwood High. Our first match was against Vydehi School of Excellence. We won against them 9-2 and our second match was against Whitefield Global, and we again won 12-0. Then our 3rd match was against Greenwood High. We lost against them 12-6, but we redeemed ourselves by winning 3rd place and getting my 3rd best player award.
I am enjoying my sports journey in Sharanya Narayani International School along with my academics. Sharanya Narayani International School, which is one of the best residential schools in Bangalore, where I am a boarding student, offers an extensive range of outdoor and indoor games and sports facilities that aid in all-round development of its students. My sports facilitators are friendly, guide us with their expertise, helping me and my friends develop the skills needed to play the sport. I am extremely thankful for the support and encouragement I am receiving. I hope to have more tournaments to showcase my talents and win laurels for my school. 🤩🤩
-Yunus Khan Zaman , Grade 5 B