20 Feb

How can one encourage children to embrace linguistic and cultural diversity?
Written by:
Mathew Eliatel, Middle & Senior School English Teacher & TOK Coordinator, SNIS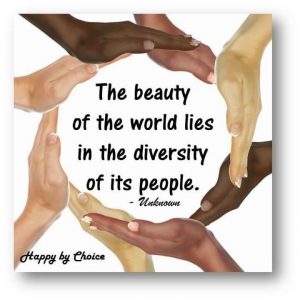 "To speak a language is to take on a world, a culture." ― Frantz Fanon
India. An ancient land whose multicultural, multi-ethnic, multi-linguistic fabric has been woven through centuries of contact with outsiders – both peaceful and violent, strengthened with our values of pluralistic beliefs, have been the birthplace of some of the world's major and oldest religions. Its culture, celebrated and world –renowned for its rich history, diversity and acceptance of 'Others', is one of the most fascinating cultures in the world.
A culture that gave birth to the Sanskrit Phrase, "Vasudhaiva Kutumbakam" found in Hindu texts, such as the Maha Upanishad, which means "the world is one family". Throughout millennia, India and Indians have embraced this as a way of life. The 21st century concepts of International Mindedness, celebrating our cultural diversity, our love for our mother tongues and the respect for the other languages, all have common origins in the concepts that have originated in ancient lands like India.
How can parents encourage children to embrace linguistic and cultural diversity?
Start at home. Research tells us that parents are the primary influencers on children's attitudes towards other cultural groups. Between the ages of 2 and 5 children become aware of gender, race, ethnicity and disabilities, positive and negative bias. Create an environment which encourages discussion and questions about differences, embraces diversity. Include toys, literature, artwork, movies that represent all groups of children. As your child gets older, teach him/her how to challenge stereotypes appropriately and what to do when witnessing bias. Most importantly, be a model for acceptance of diversity and open mindedness.
At Sharanya Narayani International School, one of the best international schools in Bangalore, which offers the IB Primary Years Program (PYP), Cambridge IGCSE qualifications and the IB Diploma Program, (DP), we keep the concepts of International Mindedness, Cultural and Linguistic Diversity and the 'Learner' at the centre of our teaching and learning process. Through internationally benchmarked programs and assessments, our students are constantly challenged to think critically and come up with local solutions for global issues and become principled, balanced and caring future leaders.
In the PYP, our young learners learn and reflect on these important issues through their 'Units of Inquiry' in each grade. In our Middle and Senior School, our students are learning to be inquirers and risk takers. In our Language Arts Program from grades 6 through 8, our students learn about cultural diversity through Project Based Learning (PBL). We also recognize that some of our students learn differently from others. Our Learning Diversity Needs department professionals ensure that every child at SNIS receives the care and the tools he or she needs to succeed.
We embrace the cultural diversity that our students, teachers and parents bring to our school community and we celebrate this diversity through a variety of ways – whole school assemblies, the themes selected for our Annual Day events, the message boards around the school campus, our school's website and other promotional materials, our school's policies (Language Policy, Learning Diversity Needs Policy, Admission Policy etc.) are to name a few.
After all, this world is a brighter place because we are all different. And, that is a wonderful thing!
With inputs from https://learningchildblog.com/category/cultural-diversity/