'Learning is not the product of teaching. Learning is the product of the activity of the learners.' – John Holt
As we progress into a world steered by rapid technological change, global shifts and business trends, it is becoming increasingly important to take student education outside the bounds of the classroom. Creating an environment that fosters the attitude of lifelong growth and learning in young minds will yield a holistic approach to student development. Integrating an inquiry-based curriculum that ignites the spark of curiosity in children and shapes their life skills, will equip them to explore life opportunities beyond their academic pursuit. Let's look at the fundamental learning concepts that are integral to taking student education ahead of the classroom and beyond their school life.

  Prioritize a 'Thinking' Philosophy

Foster Lifelong Learners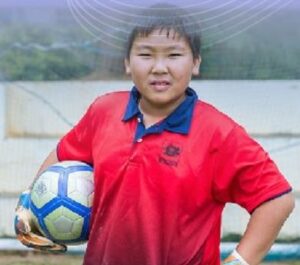 Emphasis on Physical Development
At SNIS International Boarding School near Whitefield, we leverage our IB Boarding educational framework to introduce a recreational regime in the student's boarding schedule with curated extracurricular activities – in Sports, Arts, Music, Dance, Robotics, club activities like STEAM, Reading & Debate, MUN, and many more.
Facilitated by trained teachers and experts, we conduct various after-school co-curricular activities to nurture active, alert, and well-balanced individuals:
Yoga and Meditation Sessions
Specialized Coaching for Sports
Indian & Western Dance, Drama/Theatre, Drawing, Painting, Craft
"Multi-Skill" sessions with innovative game formats
Creative activities in Music, Art, Dance, and Drama/Theatre
Academic Support from on-campus teachers
Student counseling for the physical, emotional, and psychological well-being of our boarders
Outings for fun excursions and educational outbound adventure trips
Sharanya Narayani International School is India's premier International Boarding School near Whitefield, Bangalore, with first-class international schooling programs to nurture students with an interdisciplinary curriculum delivered through an inquiry-based teaching approach. At SNIS International Boarding School near Whitefield, Bangalore, we bring value to the students' intellectual growth in an international schooling environment that nurtures their creativity and develops critical thinking skills in close-knit community culture.