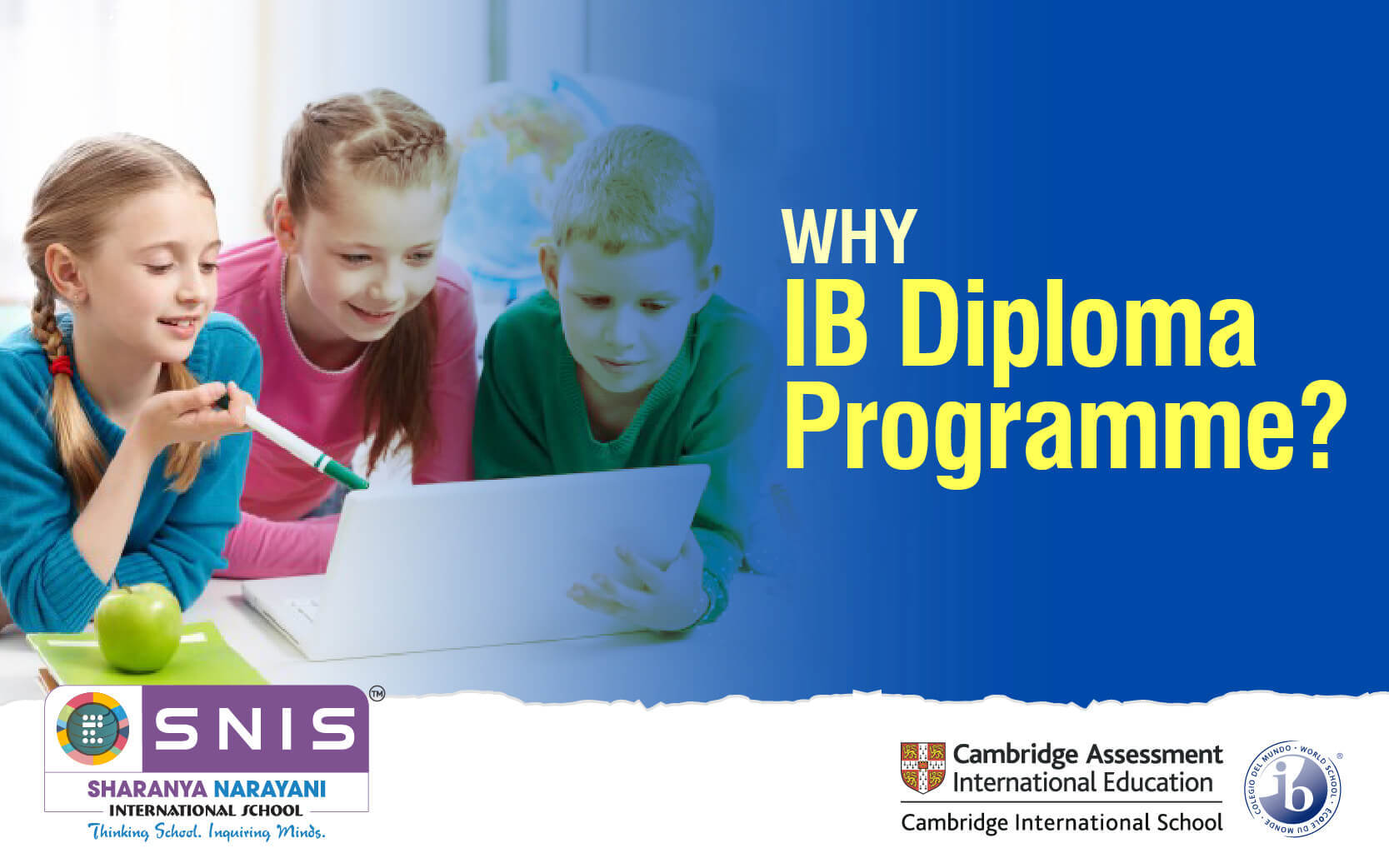 25 Jun

WHY IB Diploma Programme?

The International Baccalaureate Diploma Programme (IB DP) is a world class curriculum recognized internationally by the finest universities across the globe.  The IB programme framework operates effectively with a nation's curriculum preparing students to take their learning beyond academics to become citizens who will build a better world through intercultural understanding and respect.

At the core of the Diploma Programme is the Extended Essay (EE), Theory of knowledge (TOK), the Creativity, Activity, Service (CAS) with teaching and learning taking place through six subject groups.  The subject choices allow students to study at higher levels in their strongest subject areas, while involving in interdisciplinary activities, projects, and research, focused on oral expression as well as written tests for evaluation and assessment.

IB trains students to take responsibility for their own learning, raise questions, challenge and understand how knowledge itself is constructed. This is a unique feature of the curriculum in the shape of the TOK, a course designed to stimulate critical thinking and reflect upon the knowledge acquired in the classroom and outside the classroom.

The EE, an independent, self-directed research paper consisting of about 4000 words based on student's special interest and scholarly pursuits is a practical preparation for undergraduate research making them capable of dealing with the curriculum offered by Universities.

The CAS program makes students became more caring, open-minded, and reflective thereby gaining greater levels of self-confidence and maturity to develop personally and socially and learn how to take actions in the service of others.

The IB Diploma Programme strives to counterbalance the academic rigour with a holistic growth and development, nurturing 21st century skills making the IB DP stand apart from all other curriculum options.

IB DP at Sharanya Narayani International School (SNIS), a leading IB residential school in Bangalore, is built on the philosophy of IB and the curriculum framework described above, it strives to keep alive the ethos of the local and global community of which it is a part of.  While it makes a smooth transition for its own students from the Cambridge IGCSE, SNIS welcomes students from across the globe allowing internationally mobile students to be able to transfer into the IB Diploma Programme from other IB World Schools, as well as from other national and international school systems such as CBSE, ICSE, AP etc.

SNIS offers a selection of subjects based on student's personal strengths or subject combinations required for their future education and career plans. On completion of the two year IB Diploma Programme at SNIS, our students are ready to meet requirements for universities of their nations or universities of their choice across the world.