Inspiring the brilliance of creativity and innovation in young children is not simply a concept that is religiously taught, but is a habit of daily practice. Instilling the tremendous spirit of curiosity, at SNIS IB Boarding School we inspire students to navigate their creative potential with analytical and critical thinking skills to build resilient learners who can flourish in the real-world.
Here's how we take an active, holistic approach to learning and ignite creative thinking skills in students to help them access and analyse ideas and information deeply and effectively take on the challenges of the modern world.
International Schooling Curriculum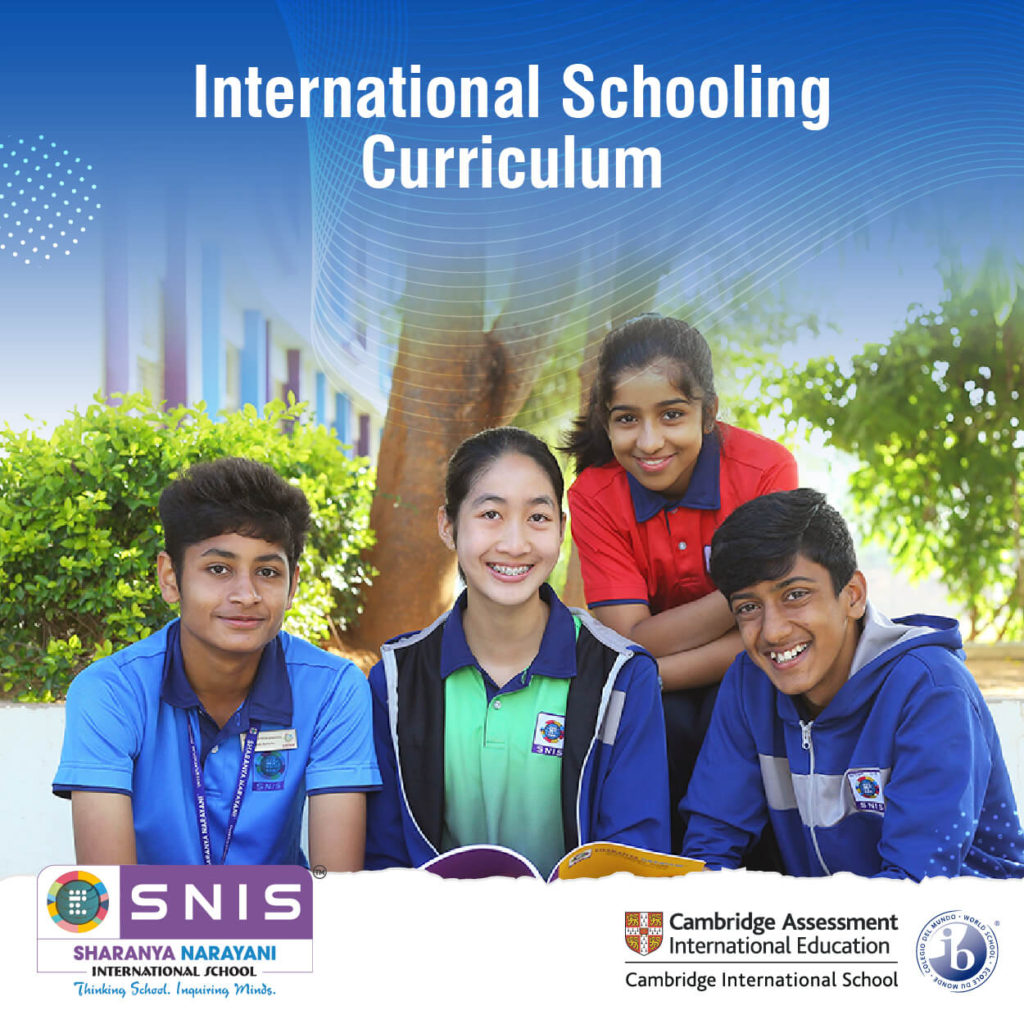 SNIS is an IB boarding school with international baccalaureate curriculum standards for students to prepare students for the intellectual challenges of further education and their future careers, focusing on the development of the whole child as an inquirer, both in the classroom and in the world outside. We offer academically challenging and interdisciplinary curricula for students to be able to bridge the learning gap between school life and real-life application. Inculcating an inquiry-based curriculum that promotes creative thinking and a problem-solving mindset, we shape the learning curve of the students with an interdisciplinary approach to education. Leveraging modern technology to impart knowledge, we've enhanced the teaching-learning process of our IB boarding curriculum with smart classrooms, iPads, computers, a digital library, and a campus-wide WiFi network.
A 'Thinking' School Philosophy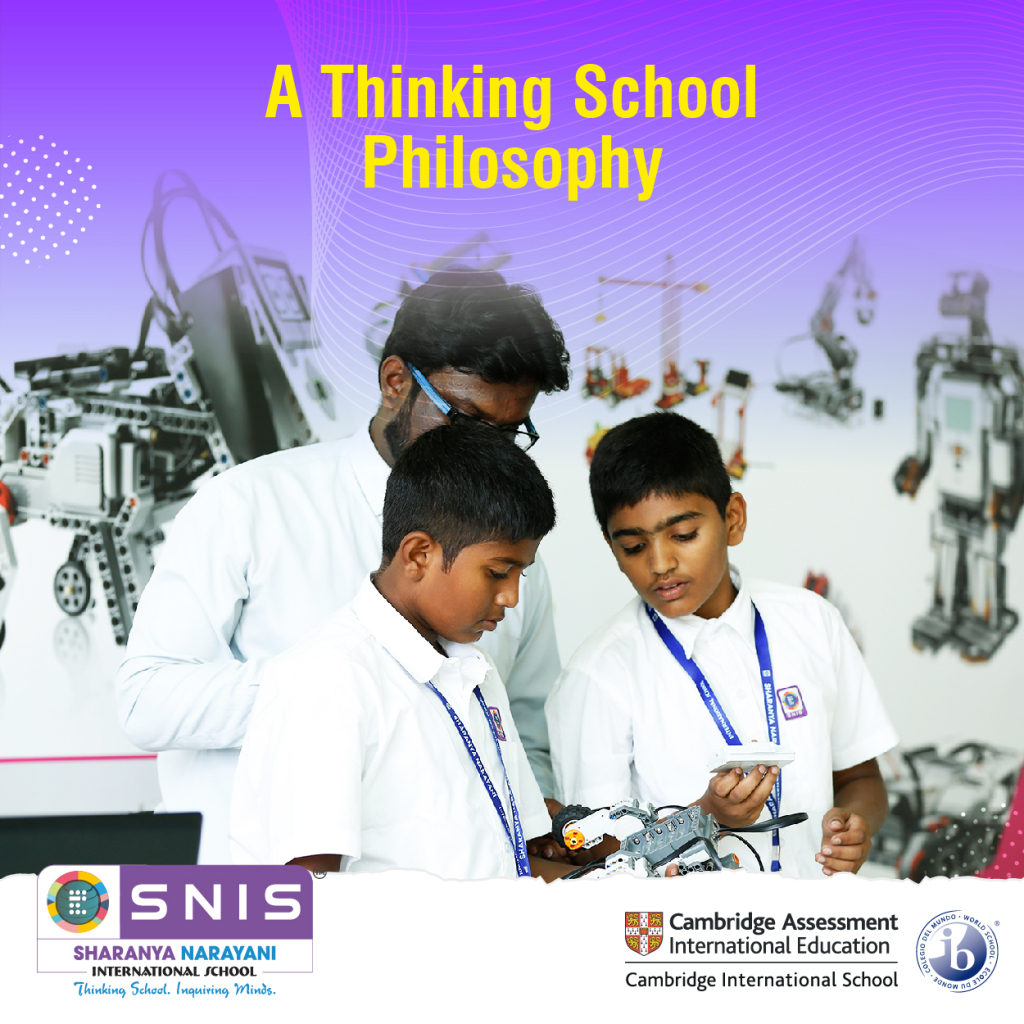 SNIS boardingschool in Bangalore puts key emphasis on an inquiry-based IB Boarding program to teach students to be inquisitive, curious learners and encourages them to probe, challenge, and question their learningprocess. The school inculcates a "Thinking School" philosophy that equips students with all types of Thinking Skills – Cognitive, Emotional, and Social, to enable them to focus on "how to think" rather than "what to think".
We provide an in-school Thinking Skills development curriculum for the students of Primary & Middle years to enable the learning of Higher Order Thinking Skills. Along with the existing academic curriculum of the school, children are exposed to a stimulating and interactive environment conducive to optimum functioning of the conscious and subconscious mind to deliver a progressive thinking curriculum.
Sports & Co-Curricular Activities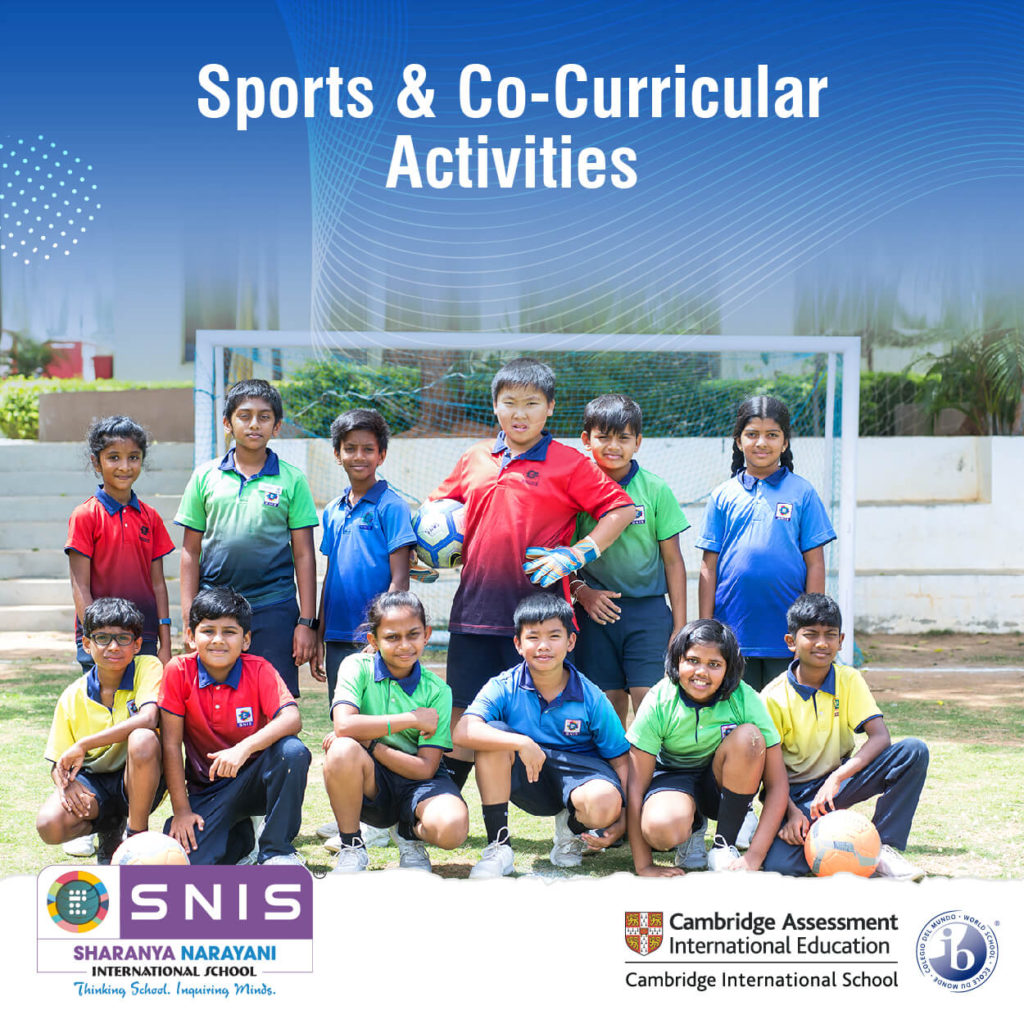 At SNIS Boarding School, we see sports and co-curricular activities as an integral part of the holistic development of every student's intellectual, emotional, social, physical, and creative potential. We focus on the sports curriculum as one of the major disciplines of our IB Boarding education program. With the best sports facilities, separate sports clubs, high-quality equipment, and specialized training programs, we provide our students with a great exposure framework for indoor and outdoor tournament opportunities. Our structured sports curriculum encompasses both Fitness and Athletics PE programs for consistent physical growth and cognitive development of the students.
At SNIS, we leverage our IB Boarding educational framework to introduce a recreational regime in the student's boarding schedule with curated extracurricular activities – in Sports, Arts, Music, Dance, Robotics, club activities like STEAM, Reading & Debate, MUN, and many more.
Facilitated by trained teachers and experts, we conduct various after-school co-curricular activities to nurture active, alert, and well-balanced individuals:
Yoga and Meditation Sessions
Specialized Coaching for Sports
Indian & Western Dance, Drama/Theatre, Drawing, Painting, Craft
"Multi-Skill" sessions with innovative game formats
Creative activities in Music, Art, Dance, and Drama/Theatre
Academic Support from on-campus teachers
Student counseling for the physical, emotional, and psychological well-being of our boarders
Outings for fun excursions and educational outbound adventure trips
Sharanya Narayani International School is India's premier IB Boarding School in Bangalore, with first-class international schooling programs to nurture students with an interdisciplinary curriculum delivered through an inquiry-based teaching approach. At SNIS IB Boarding School in Bangalore, we bring value to the students' intellectual growth in an international schoolingenvironment that nurtures their creativity and develops critical thinking skills in close-knit community culture.